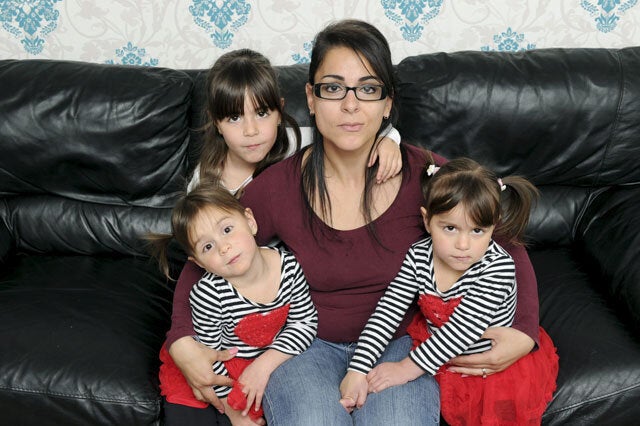 A nursery offered a place to a toddler but rejected her twin sister - even though they live in the same house.
Selma Abbey, 32, from Bexley, London, applied for two places at Hurst Primary School for three-year-old twins Leya and Ella in January.
Their sister Ayla, five, already attends the school which is about two miles from their family home.
But on May 17, Selma received a letter from Bexley Council informing her that Ella's application had been unsuccessful because the family's home is too far away from the school - a decision which meant the girls would be separated.
Selma said: "I can't physically be in two places at once during the school run."
Despite the school's efforts to get Ella a place, they were repeatedly stonewalled by the local authority.
So in desperation, Selma went to her local newspaper and explained her plight.
Following the article, the council apologised and have now said they can find a place for Ella after all (funny that!)
A spokesman for Bexley Council said: "We are very sorry for the distress that this mistake has caused.
"This year we received more than 1,694 nursery applications and 3,078 primary applications. "Unfortunately the volume of these applications can sometimes mean an error occurs."