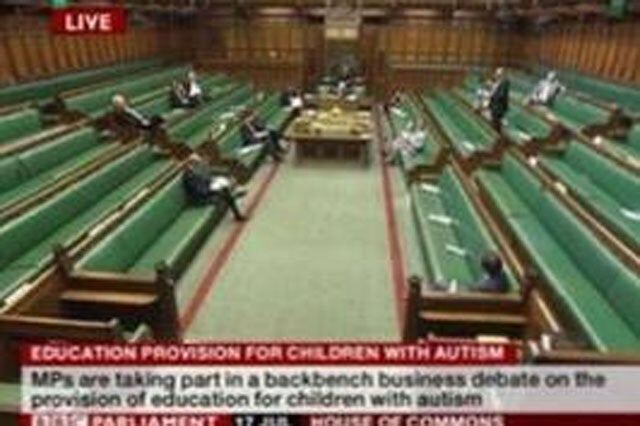 A Parentdish article about the low turn out at the debate on July 17 has been shared on social media almost 19,000 times and has prompted widespread outrage from parents on Twitter and Facebook.
"No wonder we have to battle every step of the way for our children when no one seems to think it's important to even show up!!" wrote Kiri on Facebook.
"If you're an MP and you're not motivated to turn up by issues that affect numerous children, their futures and their families, do this nation and it's children a favour and QUIT!" added Gemma.
"Parents are now getting really fed up of listening to the same old thing, year after year, while nothing seems to be getting any better," she said.
Following the response to our article, some politicians have commented on the reasons behind their absence.
Caroline Lucas, Green Party MP for Brighton, tweeted:
While Middlesbrough's Labour MP, Andy McDonald, told The Northern Echo: "Sadly it is simply not possible for MPs to attend every select committee and every debate.
"I regularly meet with charities and organisations, both in Westminster and Middlesbrough, covering a whole range of issues, many focusing on children's disabilities and I am always keen to meet with charities working to improve the lives of adults and children, particularly in my constituency."
Stockton North's Labour MP Alex Cunningham, said: "I was in Westminster on Thursday and was in the House for questions and the report of the Education Committee on provision for care leavers and returned North late evening.
"As a member of the Education Committee I take an interest in all education provision including for children with autism but sadly can't attend all the debates constituents would like."
But Anna feels this is an excuse she's hearing all too often.
i
I understand that MPs can't attend every debate, but for just 11 to turn up for a debate on such an important issue is really poor," she said. "Especially considering that one in 64 children are diagnosed with autism, so this is an issue that will effect a large amount of their constituents.
i
"Autism is a spectrum disorder which affects all children differently, so there's no easy answer, but unless more people start turning up to these debates, nothing is ever going to move forward.
"When children with autism get the right support they can progress and feel empowered, but there are a lot of families who aren't getting the right support and they're really struggling."
Parentdish has contacted the Department of Education for a comment and is awaiting a response.