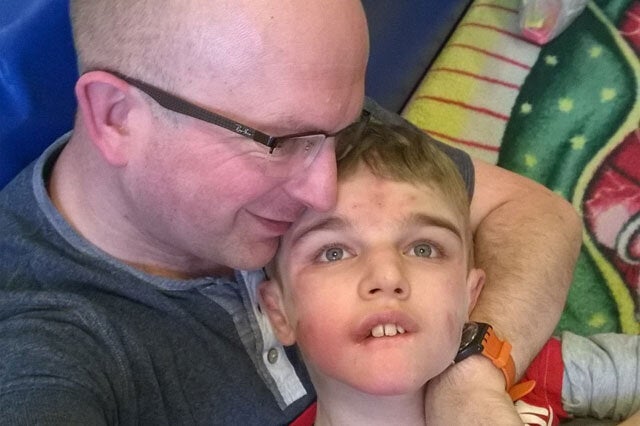 A devoted mum and dad make a 550-mile round trip every week to ensure their autistic teenage son gets the support he needs.
Phill and Sarah Wills are forced to make the marathon journey to see their 13-year-old son Josh every week because they live in Cornwall and the nearest treatment centre for him is in Birmingham.
He has severe autism and needs constant support but because the NHS won't pay for the care he needs, Josh was sent to the special facility for 12 weeks.
That was 18 months months ago, but now his parents want him home because the journey has exhausted them to the point of collapse.
One week Phill makes the trip on the train via London, the next week it's mum Sarah's turn.
Phill said: "It's staggering that anyone could think that it is appropriate for Josh to be so far away from us."
Josh is yet to sleep in his new bedroom and has never even met his six-month-old sister Marnie.
Phill said of his visits to his son: "Whenever I'm there I can feel Josh's whole body relax, he just chills, but on Sunday afternoon he starts to get anxious again. Thankfully the staff in Birmingham are wonderful.
"But there was one rainy day when we were watching TV. When I started putting my shoes on and Josh sat up and tried to push me back down on the bed. Then he tried to take my shoes off.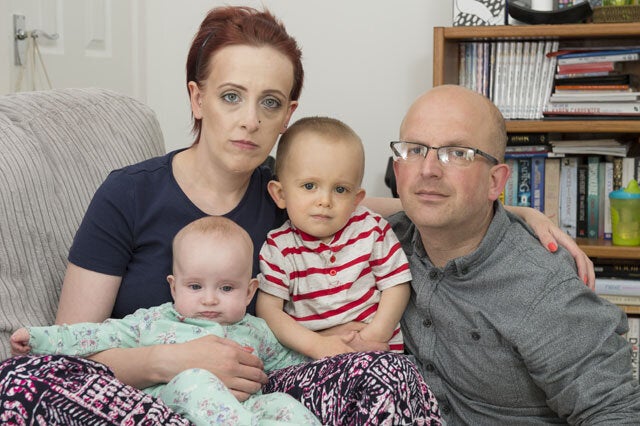 "That was the hardest day I've ever had. As I walked back to that station I rang Josh's mum and cried down the phone. I sat on the train all the way home with my heart breaking."
Josh started to self-harm when he was six.
Phill said: "The last two years have been extreme beyond words.
"He ended up biting off a third of his tongue while he was in hospital. At that point his life was in danger."
Phill and Sarah separated when Josh was little and both now have families of their own.
Recently, Sarah received a call telling her Josh had broken his nose.
She said: "As a mum not being able to hold your son when he's ill and in pain is torture. I cry myself to sleep most nights."
Phill and Sarah now have the backing of their local MP Sarah Newton and two charities, Mencap and the Challenging Behaviour Foundation.
They have also launched a petition to bring Josh home. In just six weeks it has been signed by more than 150,000 people.
Phill said: "For so long it has felt like we've been screaming in a dream and no one can hear us. But I'm not giving up. Once I've got Josh back I'm going to move onto those other children."
Care and Support Minister Norman Lamb said: "I was horrified by what Josh's parents told me and have asked for this to be investigated further."
Jan Tregelles, chief executive of Mencap, and Vivien Cooper, chief executive of The Challenging Behaviour Foundation said: "It is scandalous. What they need is the right support and services close to their homes."
Andrew Abbott, NHS Kernow's director of operations, said: "NHS Kernow and Cornwall Council are working with Josh and his family to put in place a person-centred plan that meets his needs, including his need to be closer to his family. We are working towards this as quickly as we can."
Sign the petition to #BringJoshHome at Change.org.