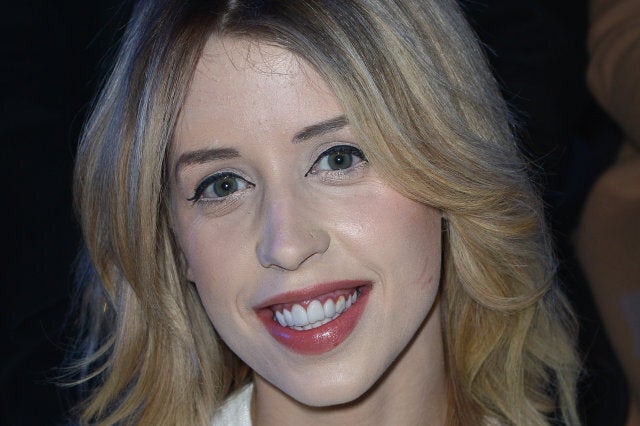 The TV presenter was found dead while caring for her 11-month-old son Phaedra at the family home last month.
Police discovered no evidence of drugs paraphernalia in the house which, according to The Times, led to speculation that items may have been removed before the property was searched.
Coroner Roger Hatch waited for results of the toxicology tests to determine if mum-of-two Peaches had died of an overdose before deciding to open an inquest after a post-mortem examination failed to establish the cause of death.
The Times said the results will be announced by Detective Chief Inspector Paul Fotheringham during a brief hearing in Gravesend, Kent, this afternoon.
Police used drugs sniffer dogs during the search of the house and examined the contents of rubbish bags. Kent Police have not commented on the report.
Mr Hatch will adjourn the inquest until the end of July to ensure that Peaches' husband Thomas Cohen, a rock singer, and her father Bob Geldof, are able to attend the full hearing.
The whereabouts of items used when smoking or injecting heroin is likely to be a focus of the on-going investigation. Peaches' mother died from a heroin overdose in 2000.
Paula Yates was found dead at her home in Notting Hill, west London, having taken an accidental overdose while alone with Ms Geldof's sister Tiger Lily, then aged four.
Hours before she was found dead Peaches posted a photograph of herself and her mother on the internet.
Peaches, who also worked as columnist, model and DJ, was looking after her youngest son Phaedra on her own when she was found dead at the detached home home in Wrotham, Kent, on April 7.
The alarm was raised by Mr Cohen, 23, who had spent the previous night away with their eldest son Astala, aged 23 months.
He asked a friend to visit the family house when he could not contact his wife.
A post mortem carried out by a Home Office Pathologist days after Peaches died proved inconclusive and samples of her blood and tissue were sent off to a laboratory to be tested for any possible toxins.