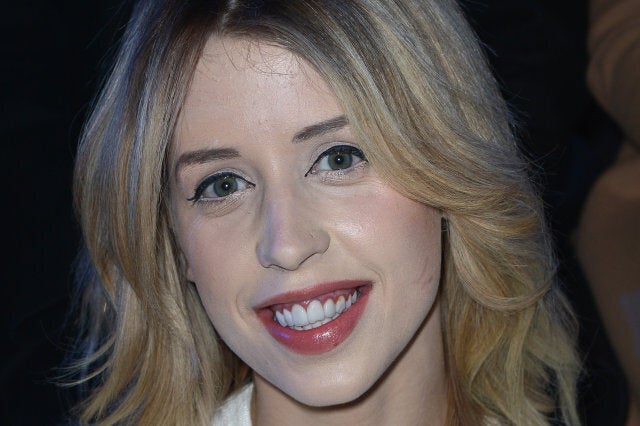 A host of celebrities said farewell to mum-of-two Peaches Geldof at the Kent church where the funeral of her own mother Paula Yates was held, and where Peaches married Tom Cohen just two years before.
Rock stars joined friends and family today (Monday) at the 12th century St Mary Magdalene and St Lawrence church in the village of Davington, near Faversham in Kent.

Peaches' dad, Sir Bob Geldof, was expected to pay tribute to his 25-year-old daughter who died unexpectedly on April 7, leaving her sons Astala, 23 months, and 11-month-old Phaedra motherless.
Mourners included Sarah Ferguson, the Duchess of York, the model Kate Moss and her musician husband Jamie Hince, the musician Jools Holland, former Rolling Stones bassist Bill Wyman, BBC Radio 1 Breakfast Show presenter Nick Grimshaw, journalist Mariella Frostrup, and model and television personality Jo Wood.
​The actor Jamie Winstone, model Alexa Chung and rock singer Johnny Borrell were pictured arriving before the service.
The private funeral took place at the church which neighbours the Davington Priory estate, owned by the Boomtown Rats singer, and is also where Paula Yates married Bob in 1986 and where Peaches Geldof married Thomas Cohen in 2012.
Wellwishers left bouquets and cards outside the entrance to the property's driveway.
A hearse carrying Peaches' coffin, painted sky blue, with clouds and flowers along the side and a picture of her young family and two dogs painted on the back, drew into the Davington Priory estate just before 1pm.
A crowd of local wellwishers lined the street leading up to the church to see the hearse arrive.