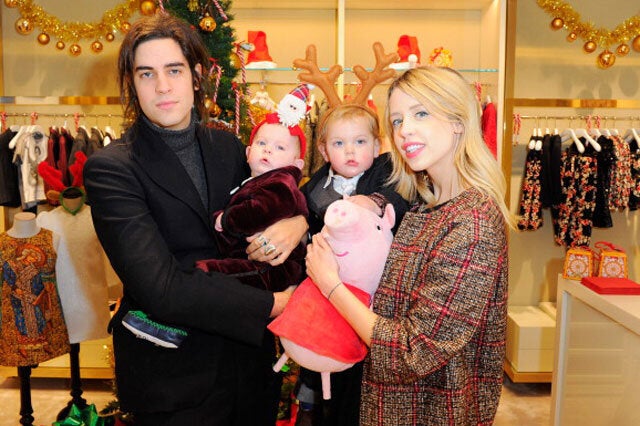 Peaches Geldof was desperate to escape her 'shallow' celebrity lifestyle before she died from a drug overdose, a close friend has revealed.
Michele Kavanagh said the tragic star's dream was to be a stay-at-home mum for her two young sons.
But shetold the Sunday Mirror that the 25-year-old found it difficult that none of her famous friends understood what is was like to be a mum.
Michelle and Peaches met through the Gentle Parenting Group in Maidstone, Kent, but despite their closeness none of the mothers had any idea about Peaches' heroin habit and were 'shocked' when she died.
Michelle, 28, said: "She really wanted to be out of it. All she wanted was a normal life.
"She said she found the world of celebrity very shallow since she'd become a mother.
"She told me a lot of her famous friends didn't have children and didn't understand her if she spoke about how tiring it was to be a mum."
Peaches had joined the group, which promotes 'attachment parenting', in September last year.
Mum-of-one Michelle said she and Peaches became close friends and would often meet for lunch. They also had play dates with their young children.
She said Peaches 'seemed happy', but confided in her new friends that she wanted to focus her attention entirely on her sons, Phaedra and Astala.
But Peaches was the main breadwinner and felt the pressure to keep working and as a result found parenting 'exhausting'.

Michelle said the parenting group were completely shocked when they heard about Peaches' death, especially as Peaches wouldn't even drink coffee because it 'made her hyper'.
Peaches was found dead at her £1m home in Wrotham, Kent, in April, by her husband Thomas Cohen.
North West Kent Coroner Roger Hatch said the mother had been trying to wean herself off drugs and was clean five months before her death.
She had battled the addiction for three years and had been taking the heroin substitute methadone and having counselling.
She had 3mg per litre of diamorphine, the chemical name for heroin, in her blood.