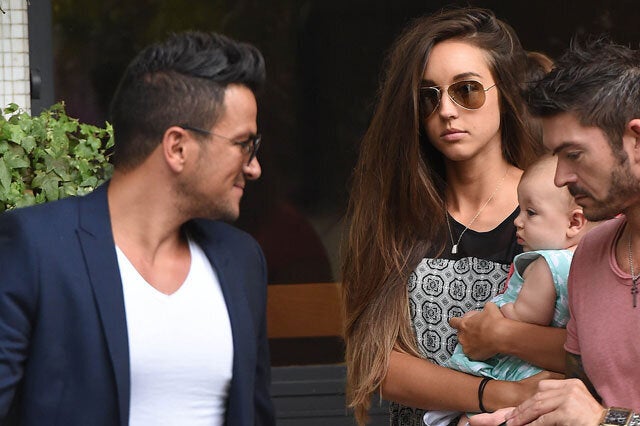 The 41-year-old singer looked proud and protective as he left the ITV studios on London's South Bank with Emily, 24, and six-month-old Amelia – the star's third child.
Pete - who has children Junior, nine, and Princess Tiaamii, seven, with his ex-wife Katie Price - flashed a beaming smile for the cameras following his appearance on Let's Do Lunch with Gino & Mel before posing – a tad awkwardly – with a bottle of baby formula.
The dad had been helping Melanie Sykes and Gino D'Acampo fire up a barbecue on their Friday morning cooking show.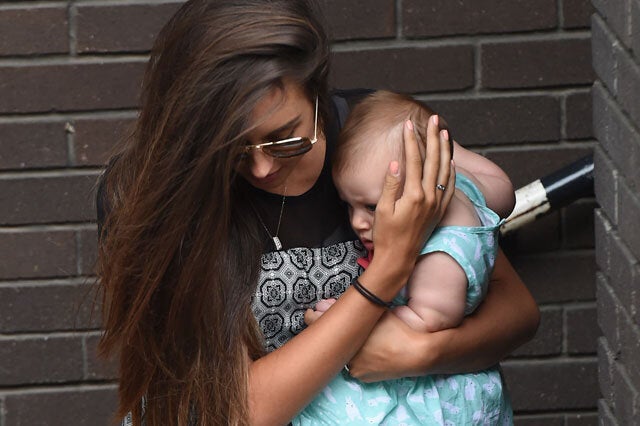 Emily – who is 17 years younger than Pete - looked striking in a casual smock dress, and baby Amelia was kitted out in a blue bird print sundress.
Pete has just celebrated his two year anniversary with Emily and marked the occasion by buying her a dazzling eternity ring.
The couple are determined to enjoy the summer months together as they are going to spend a lot of time apart in the autumn.
Medical student Emily and Amelia will move back in with her parents when the singer goes on tour. Emily was studying at the University Of Bristol before falling pregnant with Amelia - who was born on 7 January - and is believed to have deferred the last year of her course.
Pete, 41, said recently: "So, September is gonna be tough as Ems and my little munchkin are going back to Somerset when I start my tour, so Ems can finish the final part of her degree. "The good news is that the first half of my tour is down south, so I'll be near Taunton - where Emily's family is - anyway."
Pete added: "As for us spending time apart, I've recently started FaceTiming. So there will be no doubt be a lot of video calling going on to make sure we're always in close contact."