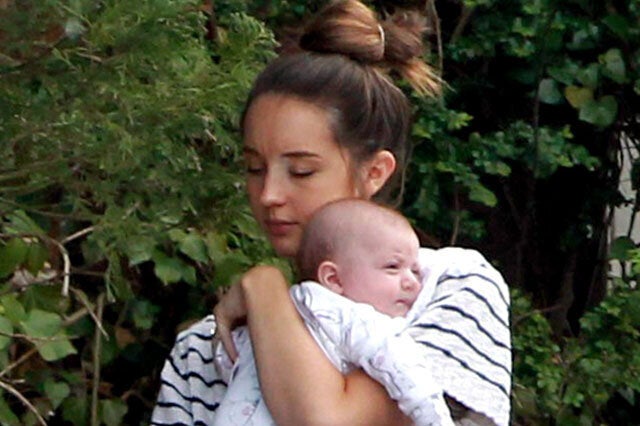 Peter Andre and Emily MacDonagh have taken to FaceTiming to keep in contact as they strive to strike a balance between work and parenthood.
Baby Amelia is just four months old, but in common with thousands of parents through Britain, the bills have to be paid and so Peter has returned to his TV work – and that means some long periods of separation over the coming weeks.
And judging by these photos of tired-looking Emily, 23, cuddling her gorgeous daughter, it looks like Pete's absence is being felt.
The majority of Peter's time will be taken up with his 60 Minute Makeover programme for the next six weeks, with the father-of-three popping home to see his family as and when he can.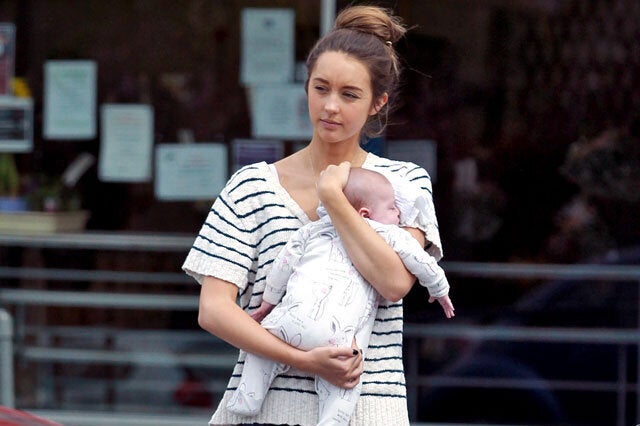 The 41-year-old star said of his time being taken up with the show: "I will be away filming for six weeks but it's in blocks. So one week I might be down south and the next I'll be up north. Although it means I will be away from home for a few days, hopefully Ems and Amelia will be able to come up."
And Peter has come up with a plan for those days when he won't be able to see his soon-to-be-wife and daughter - FaceTime!
He told new! magazine: "I've recently started FaceTiming, so there will no doubt be a lot of video calling going on to make sure we're always in contact."
Peter will be filming until June, but the tables will be turned in September - when Emily is planning to return to university to complete her medical degree.
At that time, Peter will be busy with his autumn UK tour, meaning that Emily and Amelia will move back in with Emily's parents in Taunton, Somerset.
Peter added: "September will be tough as Emily and my little munchkin are going back to Somerset when I start my tour so Ems can finish her degree. But the good news is that the first half of my tour is down south, so I'll be near Taunton anyway."