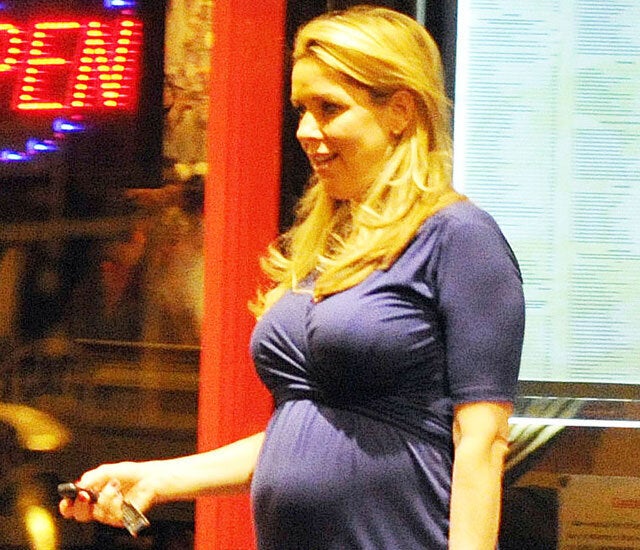 Claire Sweeney is expecting a boy, and has revealed she is planning to call him Gabriel.
The pregnant actress was spotted looking blooming while out for dinner with a pal in Liverpool.
The former Brookside star was looking fab in a navy and yellow dress from Seraphine as she headed to a Chinese restaurant for some well-earned grub after performing in her self-penned comedy Sex in the Suburbs.
Claire may now be only three months from her due date, but she hasn't let it slow her down, appearing in six shows a week at her home city's Royal Court Theatre.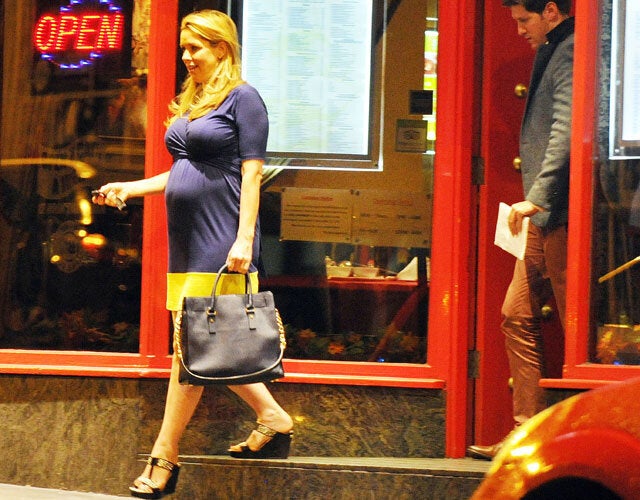 Claire announced the news that she was pregnant last month on her Twitter account. It will be the 43-year-old's first child.
The news that the ex-Loose Women panellist is expecting a boy came from her friend, radio presenter Pete Price, who shared the info in his Liverpool Echo column.
i
Pete reports that Claire has taken to talking to the baby as she performs in musical comedy Sex in the Suburbs, telling him "Don't worry, son, only two more dance routines!"
i
He added that he once offered to donate sperm to his long-standing pal Claire because she was so eager to start a family. She eventually got her wish with Daniel Riley, a marketing entrepreneur 14 years her junior. The couple split just after Christmas.
Claire, who has juggled TV appearances with acclaimed runs in West End hits such as Chicago, Tell Me On A Sunday and Educating Rita, told Hello! magazine last year that she attributed her late-blooming personal life to 'emotional infertility' caused by her hectic schedule.
"I read an article about 'emotional infertility' which is where you're just so busy you never bother to think or make space for having a family and I can relate to that definitely," she told the magazine.