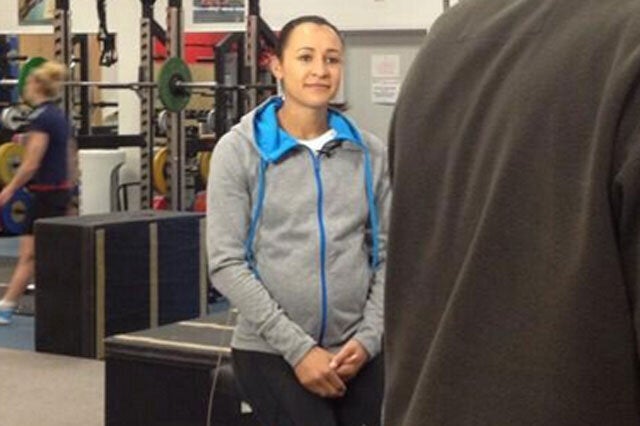 Olympic champion Jessica Ennis-Hill has revealed the first hint of her baby bump on her toned frame.
The gold medallist was out and about running errands in Sheffield with husband Andy Hill two months after the couple announced they were expecting.
Jessica looked happy and healthy, with her hair tied up into a ponytail and face free from make-up.
The Heptathlete revealed her baby news eight months after she married her childhood sweetheart in the Peak District, near to her Sheffield home.
In a statement in January, the 27-year-old said: "I have some very unexpected but exciting news to share – Andy and I are expecting a baby. We are completely overwhelmed, with excitement and a degree of anxiety that I am sure all first time parents will relate to.
"My plans for 2014 have been completely turned upside down, but having had a couple of weeks to think about things from a career point of view I am 100 per cent set on returning to full-time athletics once our baby is born and go for a second gold medal at the Rio Olympics in 2016 – that challenge really excites me.
"But in the short term I will make our baby a priority and enjoy the whole experience as much as possible. I am sorry I wont be in Glasgow for the Commonwealth Games, but know it will be an amazing occasion. I will be at home awaiting the arrival of a little Ennis-Hill.'"
Jessica has been keeping fit and healthy with a mix of yoga and specialised workouts. She recently uploaded a video on Facebook showing part of her training session on the indoor bike, wattbike.