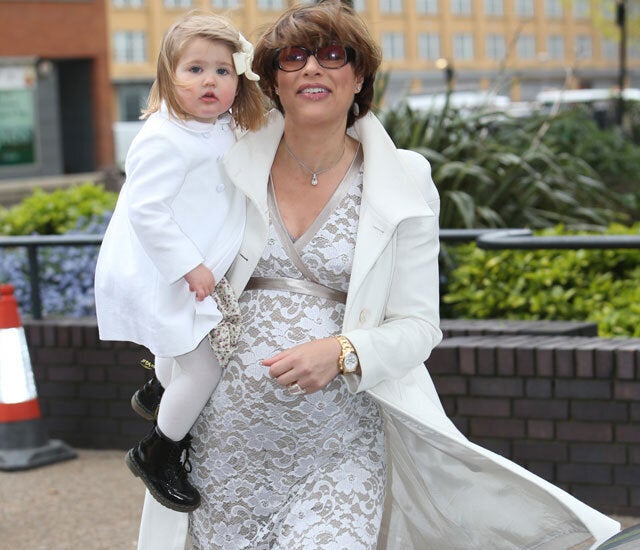 Kate, 43, arrived at the ITV studios in a gorgeous lace print frock, alongside her super-cute daughter, Clemency.
The BBC newsreader is due to give birth to her second baby in June.
Kate has described both this pregnancy, and daughter Clemency, two, as 'miracles' after she and husband Mike Heron struggled to conceived.
The couple also went through four failed rounds of IVF before Clemency was conceived naturally.
Kate was speaking to Lorraine Kelly about her family, and her delight at expecting baby number two was infectious.
"I fell pregnant with Clemency, and that was - as we say - a miracle," said Kate. "Then I was terribly broody after Clemency and I just said to Mike 'I would just love to go through that experience again'. I did fall pregnant very quickly - and again very naturally - and sadly miscarried quite early, six weeks.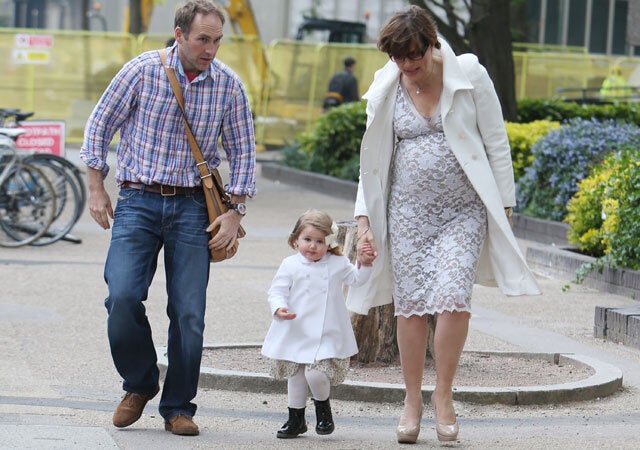 "I just thought, OK that's just one of nature's things and then a few months later I fell pregnant again."
Kate then went on to discuss her more 'sanguine' approach to conceiving her second baby, saying: "There was a little message I sent to the stars. If I could just breast feed one more time, if I can go through labour one more time.
"I just thought I'm going to be kind to myself with acupuncture, lots of massages – nothing too much – just having a really sort of sanguine approach to it."
And it worked! A sibling for Clemency is expected in the summer.
Congratulations, Kate, Mike and Clemency! (And we're loving Clemency's mini Doc Martens and dress combo.)