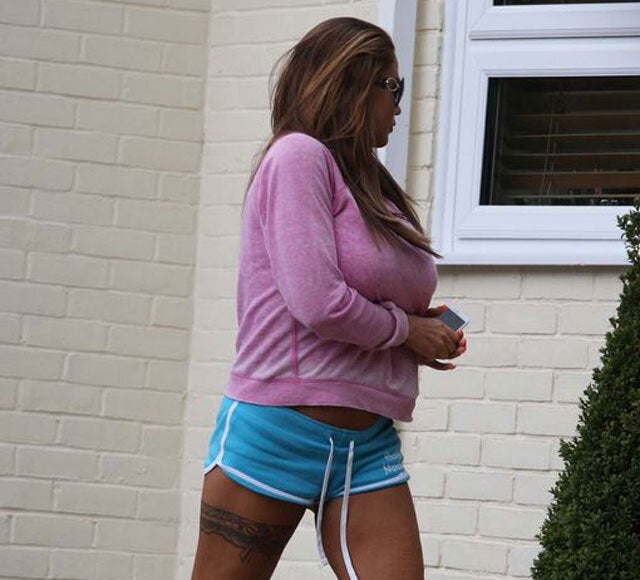 Pregnant Katie Price has dramatically confronted her best friend Jane Pountney who she has accused of having a seven-month affair with her husband.
The devastated mum-of-four, who is six months pregnant with hubby Kieran Hayler's child, spent three hours inside the property in Hove, where Jane lives with her husband Derrick and two young children.
Her growing baby bump visibly on display, Katie, 35, turned up wearing a pink jumper, blue hotpants and Ugg boots. She hid her eyes behind huge sunglasses.
Moments after Katie went inside, former male stripper Kieran and Jane's husband Derrick arrived and rushed inside.
Forty minutes later, Kieran left in a silver Mercedes convertible sports car and was joined by a friend.
If he had just been given a rocket by his wife, he certainly wasn't showing it and even seemed to have a smirk on his face.
He was still wearing his wedding band despite Katie saying she is divorcing him for having a "full blown sexual affair".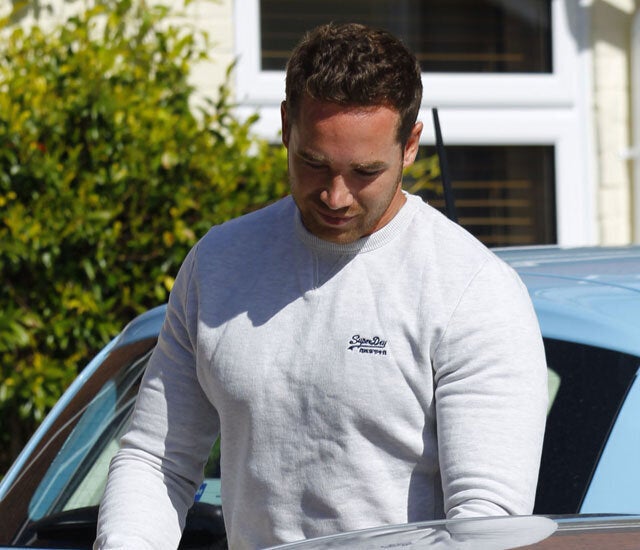 After the showdown, Katie left and gave Jane's husband Derrick a hug before driving away.
Katie has previously spoken of her friendship with Jane, who she's known since she was 15 years old. Best friend Jane is yet to speak out over the affair accusations.
In a string of tweets, earlier today Katie called Kieran a "disgusting human being" while revealing she "caught" them in the act.
She wrote: "Sorry to say me and Kieran are divorcing him and my best friend Jane Pountney bee having a full blown sexual affair for 7 months.
"Kieran is a disgusting human being doing this after I've just had a baby and still doing it till I caught them.
"No human being deserves this especially being 6 months pregnant. Worst pain in the world."
And this afternoon, she opened her heart in a statement on her website, saying: "I appreciate most people will have seen my tweets on the subject of my marriage to Kieran.
"I make no apologies for them though it will be appreciated that, sending them immediately after Kieran confirmed to me what he had been doing for the last 7 months, those tweets were a sign of my heart breaking.
"That he was doing it with a close friend of nearly 20 years is hard to understand.
"This statement however is from my head, not my heart. I am appalled that someone I loved, trusted and believed in has behaved in this way.
"If he had so little respect for our relationship I would have hoped he would have thought about our child or the one that we have on the way.
"That he did not means he will no longer be part of my life. I will do all I can to ensure he maintains a relationship with his children should he want that.
"I am so grateful for the love of my children and family at this time."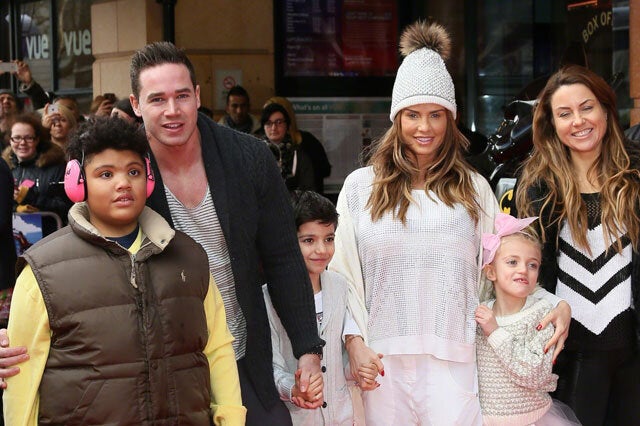 Katie and Kieran married in January in the Bahamas on 16 January 2013. Hayler proposed on Christmas Day 2012.
She was previously married to Peter Andre from 2005 until 2009, and Alex Reid from 2010 to 2011.