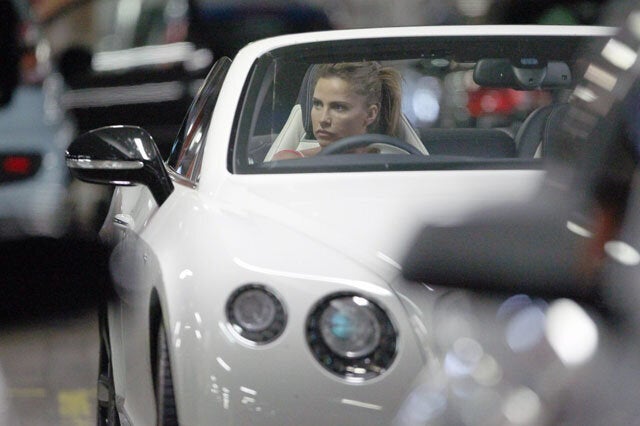 And not just any old shopping – but shopping in super-extravagant style.
Self-made millionaire Katie indulged in retail therapy on an ostentatious scale – by splashing out on a brand new £100,000 white Bentley Convertible.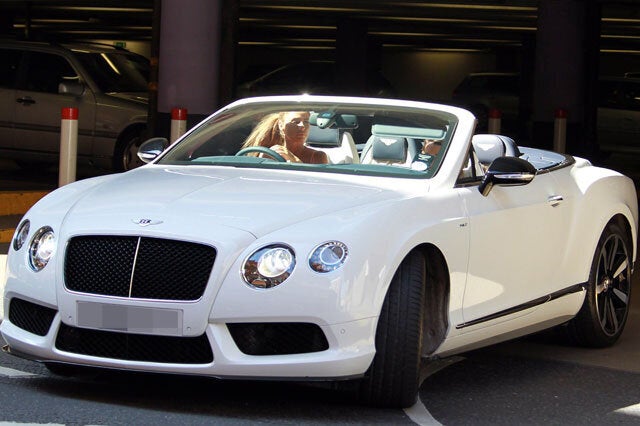 Katie, who is seven months pregnant with Kieran's baby daughter (and her fifth child), took to the shops with friends.
Her party were laden down with shopping bags, which included purchases from high street underwear retailer La Senza.
You just have to admire her for getting up again after being so appallingly let down by the man who cheated on her with her best friend, 49-year-old Jane Pountney.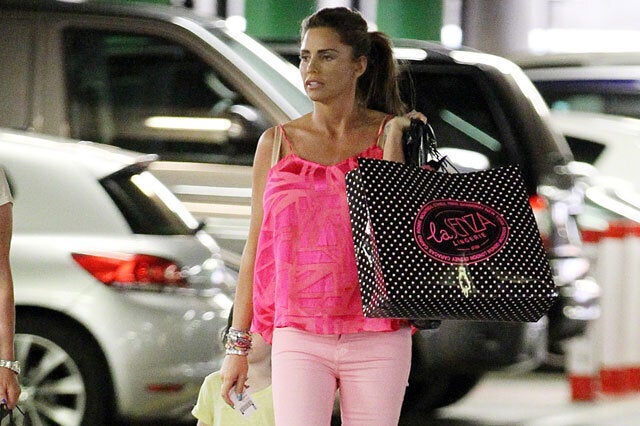 And keeping her brave face even more stoic, Katie told Now magazine of her joy that she is expecting a girl following the cheating revelations.
She wrote in her magazine column: "I can confirm I'm having a baby girl! I'm really excited and Princess is over the moon that she's having a little sister.
"Harvey is obsessed with the 'third boob' (what he calls my bump) and Junior is very happy, too.
"My baby girl will be part of the perfectly balanced family that will help me get through this storm."
Earlier this week, former stripper Kieran was booted out of Katie's house following revelations he cheated on her.
He was still being allowed to live at their West Sussex home to enable him to see their nine-month-old son Jett Riviera. But Katie has called time on that arrangement, and her love rat husband had to be picked up by his mother from their home.