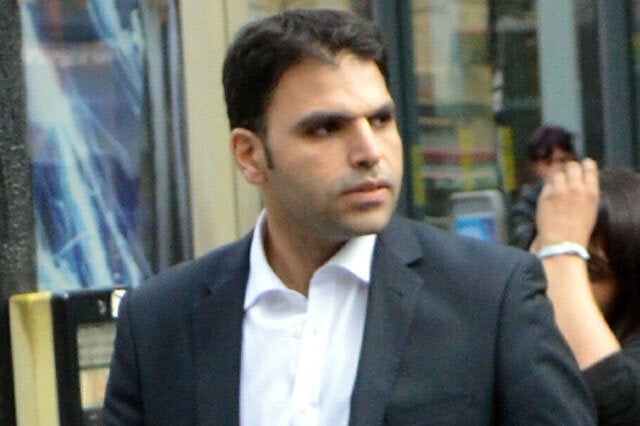 A trainee surgeon who removed a pregnant woman's healthy ovary instead of her appendix has been allowed to keep his job.
Dr Yahya Al-Abed was found guilty of 'serious misconduct' but a tribunal ruled he was not a 'danger to the public'.
Maria De Jesus, 32, died 19 days after the surgery following a miscarriage and a second appendix operation at Queen's Hospital , Romford, Essex, in 2011.
Al-Abed admitted he made a number of errors during the procedure, including removing her right ovary instead of her appendix.
Senior consultant surgeon Babatunde Julian Coker should have performed the procedure himself or at least supervised the registrar, but instead went home for an afternoon nap as Mrs De Jesus lost 1200ml of blood.
Both doctors were found guilty of 'serious misconduct' at the Medical Practitioners Tribunal Service in Manchester after their behaviour was said to have put their patient at 'unwarranted risk of harm' and 'brought the profession into disrepute'.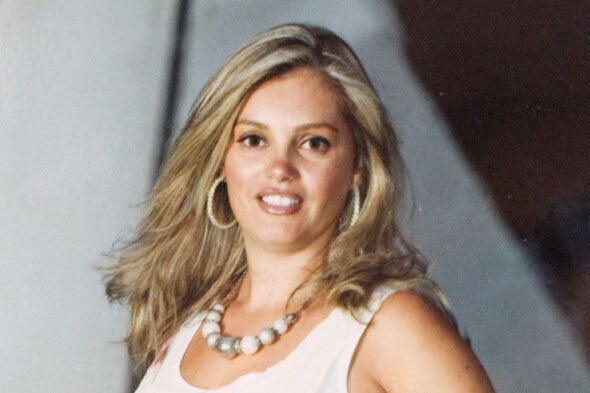 Mrs De Jesus's husband Adelino and their three children attended the hearing only to find out that neither doctor would serve a practice ban.
MPTS panel chair, Carrie Ryan-Palmer, said: "The panel wishes to offer it's sincere condolences to the family and to reiterate that we acted within our jurisdiction and remit."
It has previously stated it restricted its deliberations to the doctors' actions and omissions on 23 October 2011 and not the subsequent 'tragic events'.
Al-Abed was made subject to an 18 month order of conditional registration and Coker was placed under conditions for a year.
They will be kept closely monitored by the General Medical Council and will have to attend a review hearing before they return to unrestricted work.
Mrs Ryan-Palmer told Al-Abed, who now works at Colchester Hospital, Essex, his errors during the operation were 'avoidable' had he followed procedures or stopped and waited for consultant support.
The GMC had called for him to be suspended, but the panel decided that it was not in the 'wider public interest' to remove him from practice and instead decided he should be made subject to 'strict monitoring and supervision'.
The tribunal heard that Mrs De Jesus, referred to as Patient A, was admitted to hospital with severe abdominal pain on 21 October 2011.
Coker had told fourth-year trainee Christopher Liao he was 'happy to help' to remove her appendix after she was diagnosed with appendicitis two days later.
In fact it was the on-call registrar, Al-Abed, who carried out the procedure and Liao stepped in to help when things started to go wrong.
Al-Abed even allowed off-duty second-year trainee Osman Chaudhary to make the first incision after he asked to help, despite his inexperience.
All three junior doctors had been at the hospital for just 19 days. Al-Abed has said he felt competent to perform the procedure although now accepts he was 'out of his depth' and needed the supervision of a consultant.
During the procedure Mrs De Jesus began to bleed heavily and 'in the midst' of the bleeding the medic removed what he thought to be her appendix.
Despite the complications, Mr Coker was not called before, during or after the surgery and only found out the operation had taken place on his ward round the next morning.
He claimed he had always intended to be involved in the operation, but the panel found he had effectively 'delegated' responsibility. Mrs De Silva was discharged from hospital ten days later on 31 October 2011.
But she returned to the Romford hospital on November 7, still in serious pain, when another doctor discovered that it was in fact her right ovary that had been removed instead of her appendix.
She gave birth to a still-born boy and died on the operating table on November 11 following a second operation to remove the organ, the tribunal heard.
The post-mortem concluded she had died of multiple organ failure brought on by septicaemia.
Al-Abed, represented by David Morris, admitted failing to inform the consultant, involving a junior doctor in the operation without having the experience to supervise him and removing the patient's ovary in error.
He was cleared of failing to examine his patient pre-operatively, but the panel found he failed to record 'an update on post-operative orders'.
Coker, represented by Neil Sheldon, admitted to failing to appropriately undertake his role in not attending or supervising the operation.
The panel found against him on three outstanding charges - that he did not delegate the surgery to a registrar whose capability he was familiar with, did not ascertain whether an operation had been carried out or find out the result of that operation.