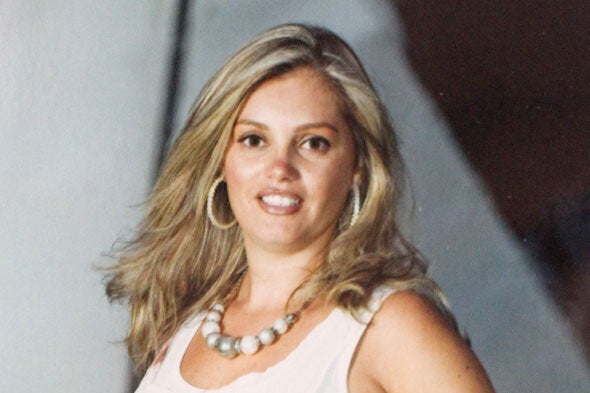 A pregnant woman suffering from appendicitis died on the operating table weeks after a surgeon mistakenly removed her ovary instead of her appendix.
Mother-of-three Maria De Jesus, 32, was 20 weeks pregnant with her fourth child when she was admitted to Queen's Hospital in Romford, Essex.
A Fitness to Practise Panel of the Medical Practitioners Tribunal Service (MPTS) heard that the 'complicated' operation was carried out at the weekend by a junior surgeon who removed her ovary in error, while the more senior consultant had gone home.
Less than three weeks later she was re-admitted suffering pains in her abdomen and the mistake was discovered.
But two days after that Maria, from Dagenham, miscarried her baby boy and died on the operating table after having the appendix removed.
Dr Yahya Al Abed admitted removing Maria's right ovary in error at the panel hearing sitting in Manchester. He denies misconduct.
Dr Al Abed had been working at the hospital just under three weeks and failed to inform more senior colleagues he only had limited experience of carrying out such operations on pregnant women.
He has also admitted failing to ensure he was supervised during the procedure or calling for the duty consultant when the operation started to go wrong.
During the operation the patient began to bleed heavily.
Peter Horgan, lawyer for the MPTS, told the panel: "In the midst of this Mr Al Abed removed what he clearly believed to be the appendix.
"He clearly thought he had found it, removed it and gave it to a nurse. In fact this turned out to be Patient A's right ovary."
Maria was discharged from the hospital eight days later on October 31, 2011 then re-admitted on November 7, again suffering abdominal pain.
Two days later, on November 9, it was discovered by another doctor that her ovary rather than appendix had been removed.
On November 11, she gave birth to a stillborn baby boy and had her appendix removed.
Mr Horgan added: "Sadly Patient A died whilst on the operating table later that morning."
A post-mortem examination gave the cause of death as multiple organ failure due to septicaemia.
The hearing is expected to last up to a month.