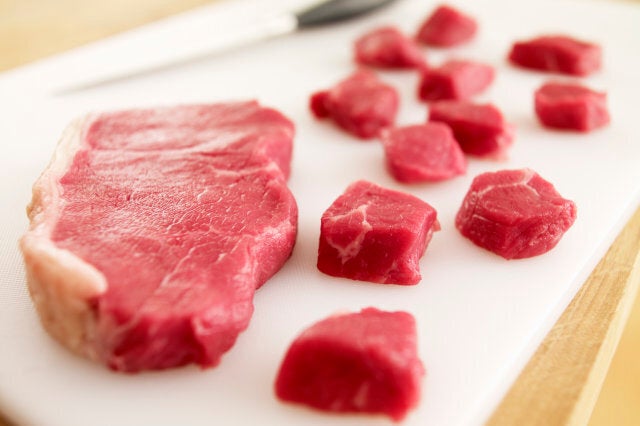 A pregnant mother-of-two had to have her labour induced when she became seriously ill after eating steak which police believe was laced with hallucinogenic class-A drug LSD.
The family bought the steaks at a Walmart supermarket in their hometown of Tampa, Florida, but the evening's dinner swiftly descended into a terrifying ordeal which ended with the entire family in hospital, including heavily pregnant Jessica Rosado.
Rosado's boyfriend Ronnie, 24, was the first to feel unwell. She was so alarmed by his complaints of dizziness, hallucinations and difficulty breathing that she drove him to the hospital herself, accompanied by her daughters, aged six and seven.
When they arrived at the hospital, however, Rosado - who was nine months pregnant - and her little girls all began to exhibit symptoms of similar poisoning. Jessica's daughters, Elyana and Rayna, suffered hallucinations but were not as severely affected as the adult couple.
However, doctors were seriously concerned for the safety of Rosado and her unborn baby, and decided to induce her labour. Luckily, her baby boy was born healthy and without complications, and mum and baby were discharged two days later to join the rest of the family.
Investigators took food samples from the family home to be analysed by experts, and a week later the county medical examiner announced that the steaks were found to contain lysergic acid diethylamide - commonly known as LSD.
Walmart was unable to offer any explanation for how the meat became so dangerously contaminated. "It's unclear where and how the food was tampered with or if the tampering occurred after purchase," a spokesman said, stressing that "we require our suppliers to meet the highest of food safety standards."
The retail giant, which also owns UK supermarket chain ASDA, says it has removed the offending product from its shelves and is co-operating with police on the investigation.