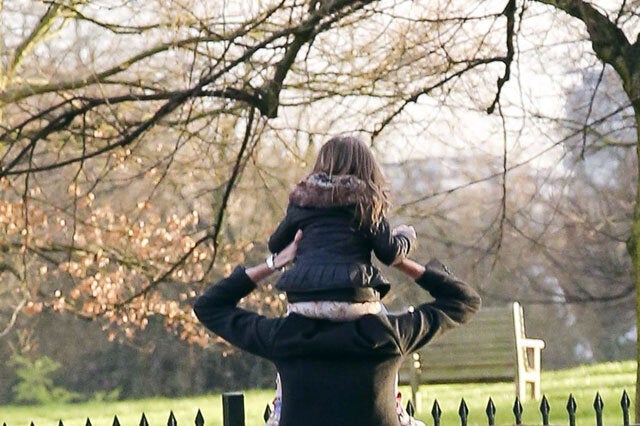 "Hey, dad, I can see our house from here!" Sophia Crouch stands head and shoulders, knees and toes, above other kids as she perches atop her lanky footballer dad Peter Crouch's shoulders on a trip to the shops.
The 6ft 7in tall footballer was spotted hauling his three-year-old daughter, Sophia Ruby, onto his lofty shoulders as they strolled around Primrose Hill in North London on Tuesday afternoon.
And she looked ever inch her fashion model mum Abbey Clancy's daughter as she sported white floral print leggings with matching shoes beneath a fur trimmed black coat.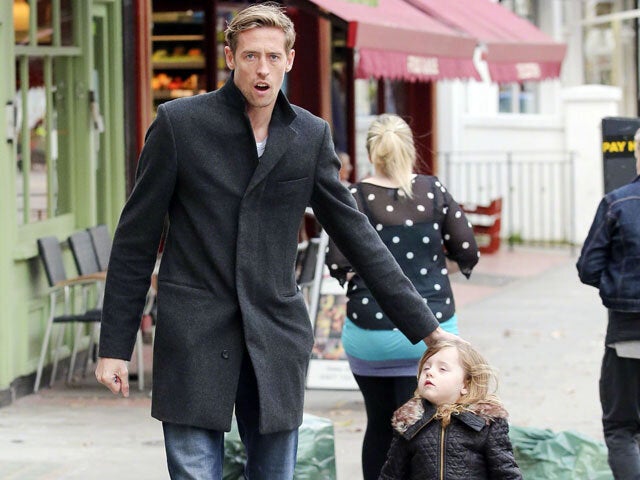 Stoke striker Peter clearly enjoyed spending some quality father-daughter bonding time with Sophia as they walked hand-in-hand to the shops (though he had to stoop a little!),
Meanwhile, mum Abbey has been busy carving her career as a Very Famous Person, following her victory on Strictly Come Dancing.
On Monday night, she appeared as a guest on Michael McIntyre's new chat show, which has previously welcomed the likes of Sir Terry Wogan, Lily Allen and Sir Alan Sugar.