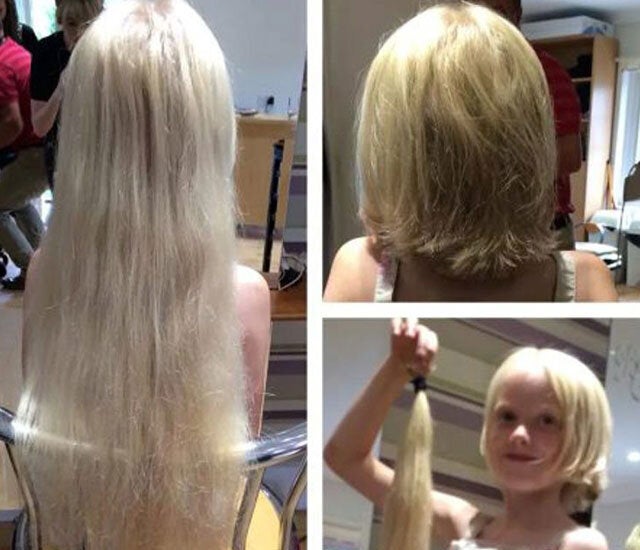 A kind-hearted Rapunzelhas had her long blonde hair chopped off so another little girl can feel like a Disney princess.
Six-year-old Charlie Tillotson made the decision to have two-feet of her locks chopped because she wants to help young cancer victims.
The schoolgirl, from Sidmouth, Devon, came up with the idea after she saw a TV documentary about children with the disease.
Her dad was moved to tears when she broke the news weeks later that she wanted to cut the hair she'd spent her entire life growing.
He told the Sidmouth Herald: "She came up to me a couple of weeks later and said, 'Daddy, would you mind if I had all my hair cut off for children with cancer?' I welled up."
Charlie donated her never-trimmed locks to The Little Princess Trust which specialises in making wigs for children with cancer.
And her kind-spirited efforts didn't end there, because she more than £1,400 for Children with Cancer UK in the process.
Despite accomplishing her challenge, the Charlie now plans to grow back her locks.
And to celebrate her achievement, her community has bought Charlie a dress and a tiara to wear at this year's Sidmouth Carnival.