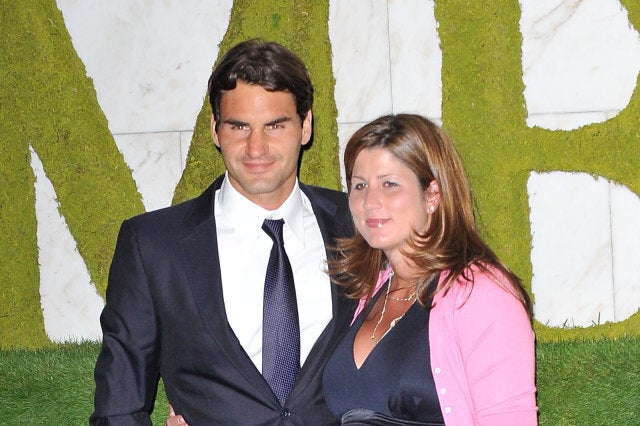 Tennis champion Roger Federer's wife Mirka is expecting twins – for the second time!
The multi Grand Slam winner and his wife are already parents to twin daughters, Myla Rose and Charlene Riva, who were born in July 2009.
The girls and their mum follow Roger on tour all around the world and are regularly seen on screen when the cameras pan to the tennis audience.
News of Mirka's pregnancy was announced by proud dad Roger on Twitter in December, in time for Roger's participation in the 2014 Brisbane International where he finished second after suffering a loss against Lleyton Hewitt in the finals. But at that stage he didn't know it was twins.
Roger, who is ranked eighth in the world after dominating the sport for years, is hoping the pregnancy will improve his game.
The Swiss athlete said that the last time he played really well was when Mirka was pregnant, winning two Grand Slams, namely, the French Open and Wimbledon.
Mirka is due to give birth in July 2014 – just after this year's Wimbledon. We wish Roger and Mirka all the best, but let's hope this pregnancy doesn't mean bad luck for Andy Murray!