Like many boys his age, eight-year-old William Bateman is fascinated by rubbish. But not many lads go to the extreme that William did.
For he used his mum's credit card to buy a £3,500 refuse collection lorry from eBay. The little rascal!
William bought the truck after he saw that his mum Fleur was still logged into her eBay account.
Fortunately, Fleur, 45, managed to get the purchase cancelled before the lorry was delivered.
The mum-of-three said: "I had to beg them to retract my bid when I was congratulated on my win on the site. I can laugh about it now but at the time I was so shocked and angry.
"I couldn't believe he'd done it. He's just completely obsessed with rubbish and bin lorries."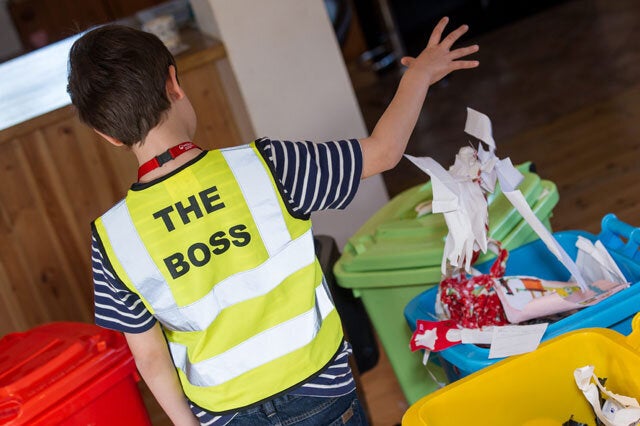 William, from Great Paxton, Cambridgeshire, began his love affair with packaging and paper as a baby.
Now he is fascinated by weekly bin collections, high-visibility jackets and toy refuse collection lorries.
And his first question when visiting friends' homes is: "When are your bins emptied?"
Her son's obsession has inspired Fleur to write a kids' story about a rubbish collector, Burt The Binman – which is due to go on sale at WH Smith.