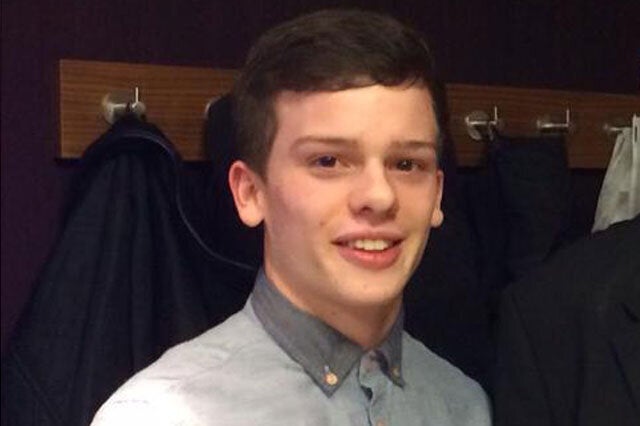 A teenager who celebrated the last day of school by throwing a custard pie at a teacher ended up being expelled and quizzed by police after his school labelled the pantomime gag an 'assault'.
Jacob Dowdle, 18, said that other pupils at Altrincham Grammar School for Boys had been playing practical jokes to mark the end of term for Year 13 pupils, and that he was 'egged on' by mates to lob a paper plate piled with whipped cream at his teacher.
i
But the daft prank backfired spectacularly when the teacher, reportedly a senior female member of staff at the school, failed to see the funny side and marched Jacob down to the headmaster's office.
i
Deservedly so, you might think - but while such a visit might usually end with a detention, in this case the young miscreant was shocked when police turned up at his house and hauled him off to the station for questioning about the 'assault'.
Two days later, Jacob was informed that he had been expelled from school after another pupil posted a video recording of the incident online. Jacob is now only allowed back on school property to take his A-level exams.
"I regret what I did," Jacob told the Mirror. "I sent a letter of apology to her - but I've been told she never wants to hear from me again."
Despite the lad's contrition, and an online petition for mercy backed on Twitter by comedian Jason Manford, the school's headmaster remains unyielding.
"Like many schools we like to mark the end of Year 13 and students have enjoyed clever, tasteful and original pranks that have neither harmed nor humiliated," Tim Gartside said. "Jacob Dowdle's behaviour was not a prank. His slapping of a teacher in the face was a planned assault."
Gartside emphasised that the high-performing school would continue to 'take a firm stance with students who assault staff in any way'. Although you might perhaps be forgiven for thinking that 'splattered with a custard pie' is a rather broad interpretation of 'any way'.