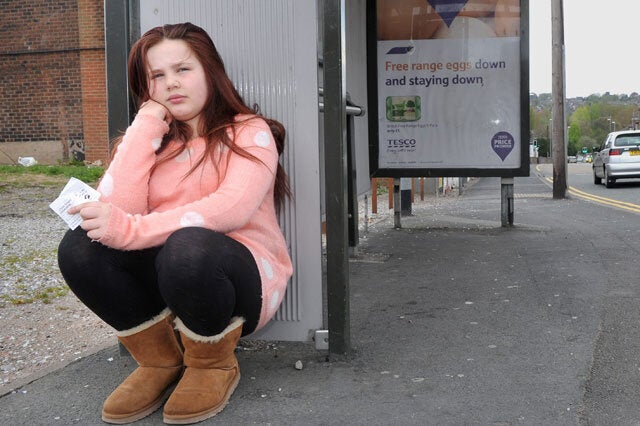 When 11-year-old Hayley Jones suffered bumps and bruises when the bus she was on crashed, her only thought was to get home as quickly as possible.
Fortunately, she and other passengers weren't seriously injured and so waited patiently to board a follow-up bus to take them on their way.
But she was shocked to be told by the new driver that she would have to pay again.
Hayley hit her head on a pole and was left bruised when the First Bus and a National Express vehicle collided.
She told the Mirror: "The bus I was on was reversing when another bus hit it while doing a three point turn.
"I was about three rows from the back and I hit the back of my head. It really hurt and I have a bump and a bruise. There was another little girl who you could tell was frightened and scared.
"We all got off and when we were told to get on to a new bus, the driver said 'you will have to pay'."
Her mum Lauren Welsh, 29, said: "I am so angry."
First Bus said it was investigating the crash on its 8A service in Hanley, Stoke-on-Trent.