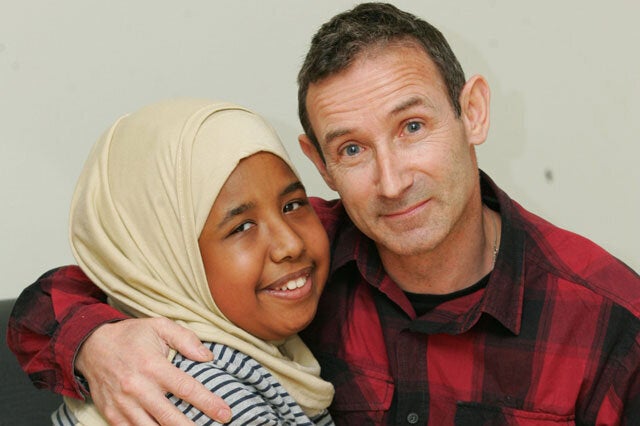 The father of a London schoolgirl suffering from renal failure has hailed the teacher who donated a kidney to save her life as a 'hero'.
Ray Coe, 53, works as a special needs co-ordinator at Royal Docks Community School in Newham, East London, where 13-year-old Ayla Ahmed Ali is a pupil. Ayla is suffering from kidney failure, and was in desperate need of a transplant.
The teenager also has hydrocephalus - also called water on the brain – and has learning difficulties.
When Ray heard about Ayla's condition, he was anxious to help the family in any way he could - including signing up to be a potential donor.
"I knew what being a donor meant and that there was a possibility the procedure could go ahead," he told the London Evening Standard. "I realised the implications and knew what I was doing."
Tests proved that he was a match, and the transplant was carried out at Great Ormond Street in February. The operation was successful, and now both Ray and Ayla are expected to return to school after Easter.
Ray, a father himself, revealed that his extraordinary gesture was partially inspired by Christianity.
"There is a verse in the Bible that says something like: 'Maybe you were born for such a time as this'," he said. "It just clicked and I knew then that it was right."
Ayla's father, Ahmed Ali, 47, praised the incredible act of kindness which saved the life of his daughter, saying. "He is an amazing man. We owe him so much."
Speaking about his close bond with the family, Ray said: "It's like I am another family member now."
Headmistress Wendy Bower added her voice to the congratulations, saying that Ray had gone 'above and beyond the call of duty'.
Despite the praise and attention he has received since his remarkable act was made public, he remains, she said, 'a very humble and modest man'.