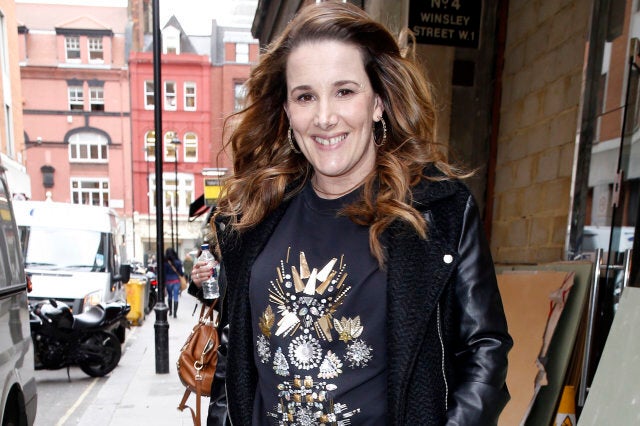 The 36-year-old singer said she made the decision after thinking about the support Sharon has provided her since they first met on the X Factor last year.
"I said in an interview I'd love her to be godmother but I didn't want her to think I was asking for the wrong reasons," the former prison warden explained during an appearance on ITV's Daybreak.
"She's the one who accepted me at the beginning, supported me the whole way through - I wouldn't be where I am now if it hadn't been for her decision to keep me. She has a lot to answer for."
Rather than meeting with Sam to accept the offer, Sharon took the unusual approach of tweeting her response:
Proving she's not let her new-found celebrity status go to her head, at first Sam thought the news was to good to be true and she texted Sharon to double check if the message was a spoof:
"I texted her just to check it was her that had done it and she said, 'Yes, I'd love to'," Sam said. "So she's going to be godmother and I'm absolutely over the moon."
Sam also revealed that she's been craving ice lollies - particularly Twisters - and that she's already picked a name for her baby.
She said she won't be revealing it until nearer the birth, but she was quick to add:
"I can say Gary and Sharon are not on the list!"