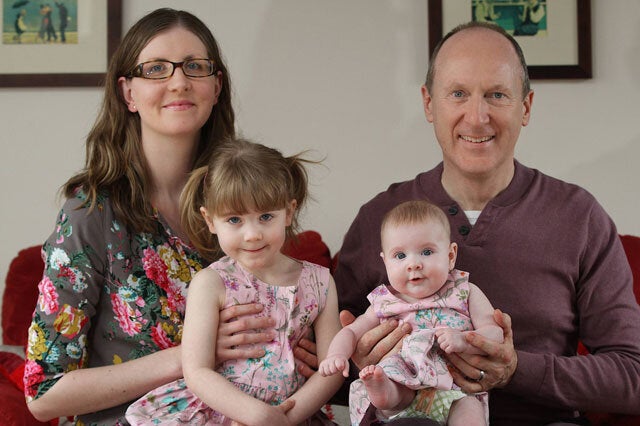 Two sisters were genetically screened before birth so they will never suffer from the genetic disease that haunts their family.
Three-year-old Rose Mulchinock and baby Daisy, five months, aren't at risk of suffering from the degenerative brain disorder, Huntington's Disease.
The sisters, from Derby, were born from embryos that were screened by fertility doctors because their mum Karen carries the defective gene.
The disease killed the mum-of-two's dad and she knew there was a 50 per cent chance of passing it on to her children.
Karen, 35, told The Sun: "It's such a relief both our girls were born free from this terrible disease. It's the greatest achievement of my life - giving them a life where they don't have to face an uncertain future."
She added: "Hopefully a cure or better treatment will be found before I develop symptoms."
And Daisy was born last December from the only embryo found to be free of the disease.
Huntington's Disease is a hereditary disorder which affects the brain, usually when victims are in early middle age.