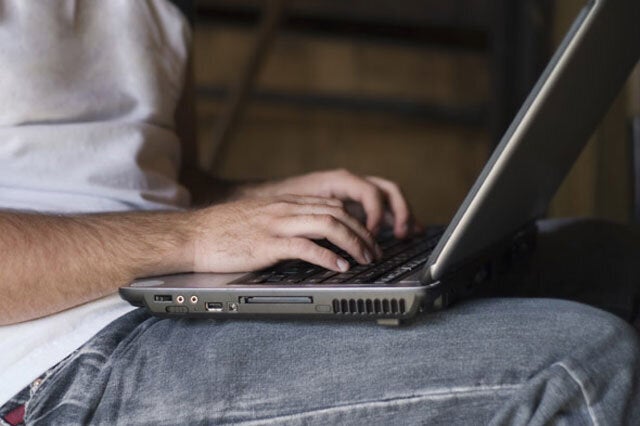 Shocking new figures reveal that six per cent of under-15s have accessed porn websites – with one site being viewed by 112,000 children as young as 12 years old.
The statistic were released as the video-on-demand watchdog Atvod called on the government to act to protect children from seeing graphic adult material.
It said credit and debit card operators would be forbidden from processing payments from British customers to sites that did not comply.
The Authority for Television On Demand (Atvod) said the matter was so urgent that it was 'critical the legislation is enacted during this Parliament'.
To back up its demand, the body commissioned market research firm Nielsen Netview to install equipment that monitored the online habits of 45,000 desktop PC and laptop users over the course of a month.
The volunteers were picked to reflect a cross-section of the wider population.
The survey revealed that during that period:
• 6 per cent of children aged 15 years or younger had accessed an adult website
• 5 per cent of visitors to such sites had been under-18
• One website alone had been visited by 112,000 boys in the UK aged between 12 and 17 years old
• Of the wider population, 23% of those who had used the net over the month had visited an adult site
• Visitors to adult sites spent an average of 15 minutes looking at them during each visit, and typically clocked up two-and-a-half hours of time in total over the month
Atvod added that the survey probably underestimated the scale of the issue since smartphone and tablet use was not included in the figures.
The regulator already forces UK-based sites to carry out age verification checks before explicit photographs and videos can be viewed.
This can be done by requiring valid credit card details, or other personal information that can be cross-referenced with the electoral roll or another ID database.
However, the body said the vast majority of online pornography was downloaded from businesses based overseas, over which it had no control.
To tackle this, Atvod said it wanted all adult sites to request a licence that would only be granted if they had age checks in place.
Payment processors would be ordered not to handle fees for premium services - such as higher definition or longer clips - from UK citizens to unregistered sites.
Atvod's chief executive, Pete Johnson, said: "We're a very substantial market and to access the money that's flowing from the UK would be quite a powerful incentive to introduce restrictions."
The government has already pressured the UK's major internet service providers to use software filters that automatically block adult material unless households specifically ask for them to be turned off.
A spokesman for the coalition said it needed time to consider Atvod's request.
He said: "We will continue to work with industry and others to look at where further action could be taken, including around age restrictions."