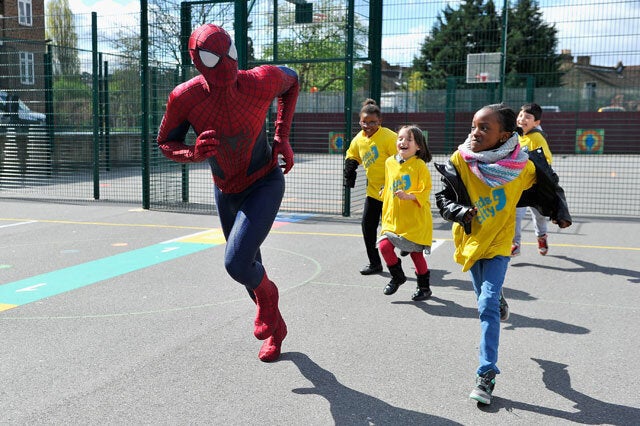 Andrew Garfield has proven his superhero credentials by surprising schoolchildren while dressed as his red and blue alter ego.
The Amazing Spider-Man 2 actor donned the famous all-in-all suit for a trip to the children's charity Kids' City – a project which provides after-school care and activities for young children living in south London.
Andrew spent time playing netball with a group of children, and then toured the Kids' City complex.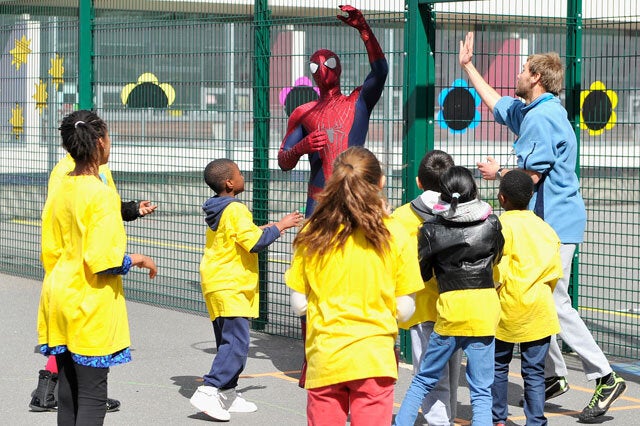 The Spidey star was a huge hit with children and volunteers, and rounded off his visit with some well-deserved pizza with his new friends.
Andrew is currently in London to promote his new movie, The Amazing Spider-Man 2, which sees him don the webbed suit for the second time when the Spider-Man sequel hits the big screen on April 16.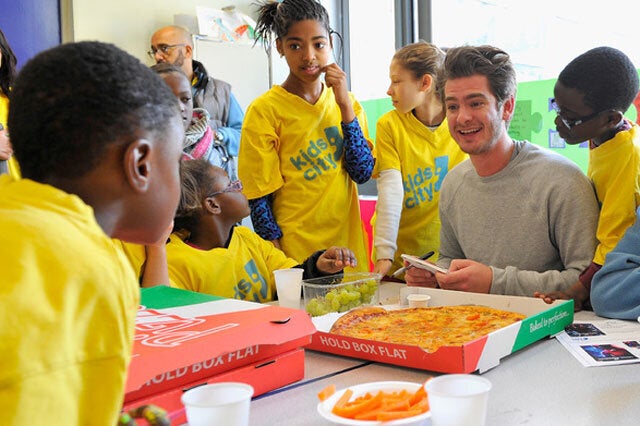 The 30-year-old actor is back as Peter Parker alongside his on-screen - and off-screen - love interest Emma Stone, who plays character Gwen Stacy.
We'll say 'love interest' rather than 'girlfriend' judging by his reaction to the reporter on the video below...