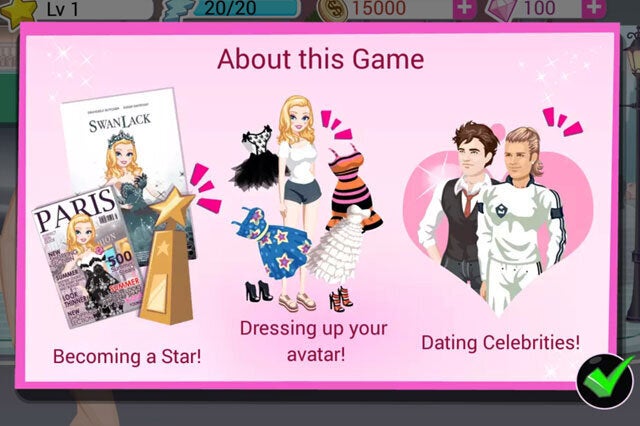 Is your daughter using an app called Star Girl on her smartphone? It might be worth checking – because it's causing something of a furore amongst people who've delved a bit deeper and found out what it's all about.
In short, it's a game that encourages girls to dress sexily and go on dates with 'hot guys' in the hope of becoming models.
Gamers are encouraged to dress their celebrity avatar - or on-screen character - in racy clothing from lingerie shops and to visit nightclubs to flirt with 'hot celebrities' in exchange for gifts.
Put another way: another depressing tale of how computer programmers force us beleaguered parents to be constantly on our guard against what our children are accessing online.
Of course, some people will think it's all perfectly innocent fun. In fact, MANY think precisely that going by the 1.3million likes Star Girl has had on Facebook.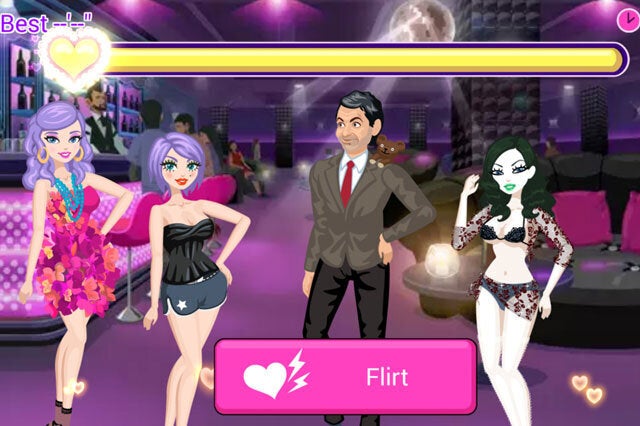 It's in the news today because iTunes has changed the game's age rating from four+ to 12+.
But despite this, many reviewers of the game feel it sends out an unsuitable message about morality to the thousands of young girls who play it.
Why? Well, here's a taste of what the free to download app tells girls: "You've got the looks, but it takes more than than to be a star!
"Just remember that first impressions are the most important so make sure to wear only the trendiest outfit.
"Hang out with your friends and go on dates with the hottest guys in town to find your perfect match."
Players are told they have 'three main career options: singer, actress, model', and encourages them to 'Shop til you drop! Flirt and go on dates to find the man of your dreams.'
They even compete in flirting challenges to win the affections of grown male avatars.
Melinda Liszweski from Collective Shout, a movement against the objectification of women and sexualisation of girls, told the Mail: "The game teaches girls that the way to succeed in life is to be sexually appealing to men.
"Having had a rating of 4+ this app will likely have slipped under the radar of many parents who have taken steps to make sure their children aren't exposed to inappropriate content."
On Amazon, reviewers attacked the app, with one describing it as 'stupid and vapid' and another saying 'very inappropriate - flirting, girls wearing underwear - I deleted it after a day'.
One reviewer, Sarah, wrote: "This app is simply horrid. How can someone actually enjoy this? All this is is about are: guys, clothes, competition and nothing else... And, to top it off, after you seduce a male (for this occurs in many of the games) you take him home with you like a sad little puppy who can flirt."
But others were supportive. One called Oklesmokes wrote: "Great game! It has everything from cute clothes, boyfriends, and even mini games."
Anther added: "This game is so fun!! I recommend it for any girl who likes dress up games. But this is not just any dress up game. This is an actual GAME!! You have to earn money, energy, and boyfriends, and have to buy clothes for style points. But you need style points to get to certain places. You also need to get friends, and lots of them. I love his game. It is SOOOOO addicting!!!"
Animoca, the company behind Star Girl haven't commented – but that doesn't mean you shouldn't.