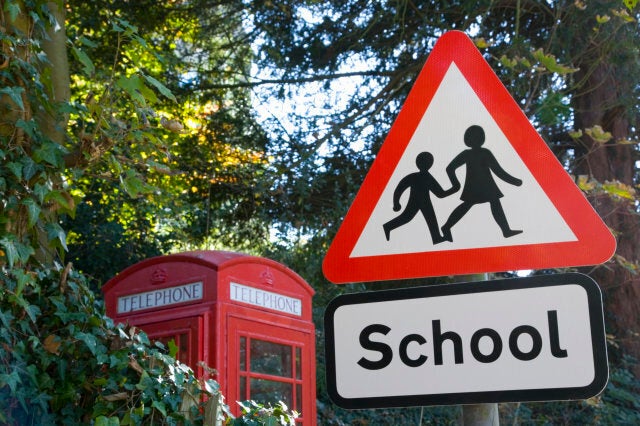 A teacher has been banned from the classroom after allowing a 14-year-old pupil to drive her car.
Jane Nichol was found guilty of 'unacceptable professional conduct' by a National College for Teaching and Leadership (NCTL) disciplinary panel.
The panel suggested that Mrs Nichol failed to maintain professional boundaries with students by allowing the pupil - known only as Student A - to drive her vehicle despite being several years under the legal driving age.
She also drove home with the pupil during school time without permission from school bosses at Monkseaton High School in Whitley Bay, North Tyneside.
The panel said: "Mrs Nichol showed poor judgement in allowing Student A, who was then aged 14, to drive her vehicle.
"We note that she accepted a police caution for this incident which was both illegal and must also have posed a risk to other persons in the area.
"In so doing she clearly fell below the standards of conduct and safeguarding that the public expect members of the profession to display.
"We find this incident and her decision to permit her pupil to drive her vehicle difficult to understand.
"Similarly her decision to take Student A out of school without obtaining consent or even notifying the school of her intention to do so gives further cause for concern."
The panel also found that, during the 2011/12 Academic Year, Mrs Nichol caused students to be required to re-do assessments by failing to provide appropriate conditions for them.
Its findings said she wrongly failed to monitor or enforce proper time limits, allowed students to have access to their preparatory work during the assessment, and failed to check the use of planning sheets or additional resources.
Mrs Nichol also failed to take steps to ensure that the work of students was appropriately stored once completed.
Recommending that she should be banned from teaching, the panel said: "There were clearly a number of serious issues in relation to Mrs Nichol's management of the controlled assessments which ultimately resulted in a significant number of students having to re-do the work.
"Inevitably much reliance has to be vested in teachers to ensure that assessments are rigorously and carefully administered. Mrs Nichol's failings had a direct adverse impact on her students."
Mrs Nichol is now banned from teaching at any school, sixth form college, relevant youth accommodation or children's home in England. She has a right of appeal to the High Court.
Tracy Crowder, head teacher at Monkseaton High School, said: "Immediate action was also taken to make sure that the progress of the students was not jeopardised as a result of the individual teacher's actions.
"The outcome of this process resulted in the dismissal of Mrs Nichol. All actions by the school were undertaken in line with statutory procedures and a referral was made to the National College for Teaching and Leadership."