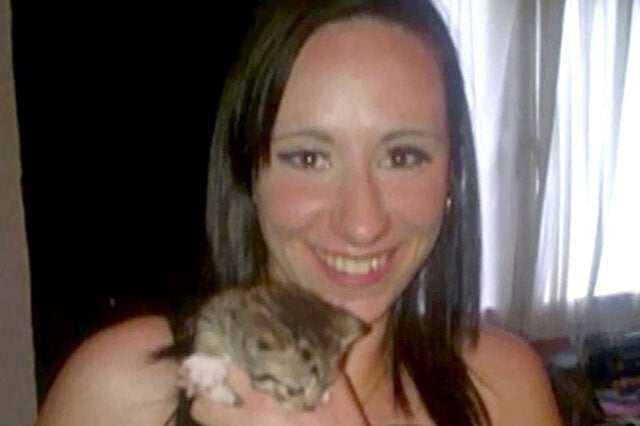 A teenager bled to death in hospital after a catalogue of 43 errors.
Victoria Harrison, 17, died after an artery was torn during routine appendix surgery at Kettering General Hospital in Northamptonshire.
At her inquest in December, Northamptonshire Coroner Anne Pember criticised the hospital for their 'poor' levels of care and said she believed Victoria's life could have been saved.
Mistakes included uncertainty about Victoria's level of blood loss, inconsistency in handovers between nursing teams, and staff did not properly monitor Victoria.
It also revealed that 10 staff were disciplined after her death.
The teenager had been admitted to hospital for routine key-hole surgery on August 15 last year after suffering abdominal pains.
But during the 30-minute operation to remove her appendix, she suffered internal bleeding when surgeons tore a hole in an artery while inserting a micro-camera into her stomach.
Staff managed to repair the hole but she lost almost half a pint of blood and she was sent to recover on a ward, but died the next day.
An inquest in Corby, Northamptonshire, heard nurses failed to read her medical notes which indicated she had suffered a large bleed during surgery.
She was not properly checked and nurses failed to take her blood pressure which would have indicated her blood loss.
Gillian Joy, the recovery nurse looking after Victoria, told the Corby inquest she had not been told the patient had bled during the surgery and did not read the operation notes.
Despite complaining of being in pain, nurses gave her morphine until she suffered heart failure and died at 7am on August 16.
Among the 43 mistakes, oversights and errors were:
• The wrong surgeon being named on hospital documentation
• Inconsistency in respiratory rate recordings
• Uncertainty of blood loss
• Inconsistency in handovers between nursing teams
• Inaccurate recording of medical administration
• No formal pain assessment
• Problems with overnight monitoring
• Vital signs not monitored after painkillers
• Lack of piped oxygen in bed spaces three and four
• Consultant not told of bleed
• Member of staff did not check Victoria's abdomen
• Inaccurate recording of attempted resuscitation
• No record of discussions with the family
Tragically, Victoria - who was the youngest of three siblings - was due to see her big sister Sarah-Louise, 22, marry that weekend.
Speaking after the hearing, Victoria's mother Tracey Foskett, 42, said: "Victoria was a wonderful girl loved by many and will be greatly missed. May Victoria's legacy go on at Kettering Hospital so no other family have to go through the heartache of losing a loved one and feel the pain we feel for the rest of our lives missing our beautiful Victoria."
Clare Culpin, Director of Nursing and Quality at Kettering General Hospital, also issued an apology to the family and revealed a number of staff had been disciplined following the case.
She said: "I would like to start by saying to Victoria's parents, family, and friends, on behalf of Kettering General Hospital, we are very sorry.
"Victoria's death led to a very thorough serious incident investigation being carried out by this hospital.
"That investigation identified a number of recommendations and led to some disciplinary action.
"As a result the hospital has committed to some significant changes to practice and patient care."