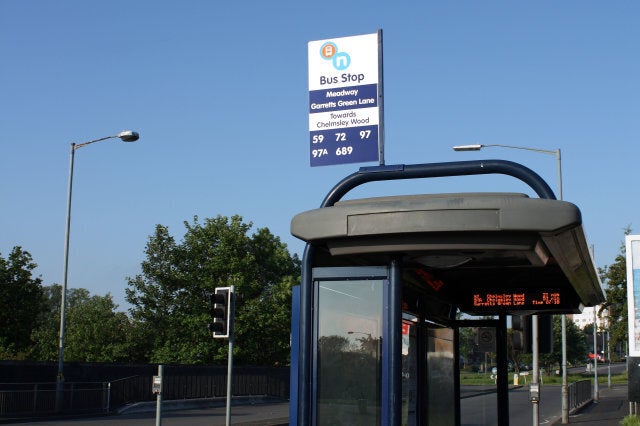 A teenager died in a freak accident when he ran head-first into a bus stop while racing to catch a late night bus.
Manny Edwards, 18, collided with the bus stop in Walkers Heath, Birmingham, on Monday night.
Police initially feared the popular teenager, from nearby Kings Heath, had been viciously attacked at the scene.
But when they checked CCTV they were astonished to see him collide with the bus stop while chasing the number 35 bus at 10.30pm.
He was seen getting to his feet after the accident but then fell to the floor again seconds later and fell unconscious.
Passers-by alerted paramedics performed first aid and CPR but he was pronounced dead in hospital.
Detective Chief Inspector Simon Inglis, from West Midlands Police, said: "This was a terrible accident. It's shocking that a young man could lose his life in such circumstances."
Police made the circumstances of Manny's death public after rumours began that he had been attacked in the street.
DCI Inglis said: "I can assure people that is certainly not the case. CCTV footage shows him running across the road and colliding with the bus stop...no-one else was involved in the incident.
"Our thoughts go out to Manny's family and friends as they try to come to terms with his tragedy."
In a Facebook tribute, best pal Robyn Cook wrote: "He was my best friend. He was such a lovely boy with the biggest heart ever.
"He would always pop up on bbm and ask me if he should wear his Gucci belt and scarf. His family are devastated.
"Every day no doubt if something was wrong he would pop up and make me smile.
"All of his friends are holding their head high, I miss him like anything and I'm proud of all of his boys for being so strong, my heart goes out to his family as well x"