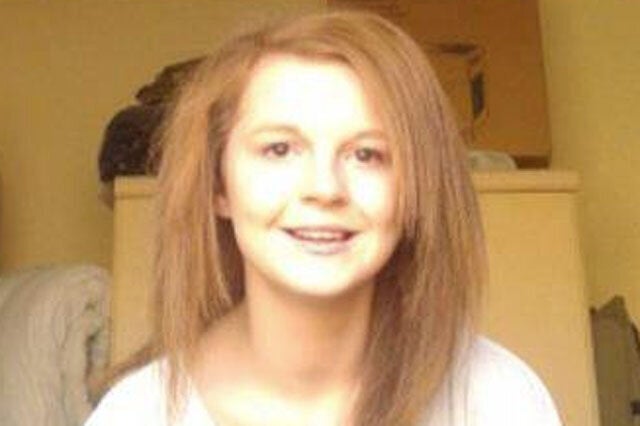 A troubled teenage girl sent her on-off boyfriend a last message on Facebook saying, 'This will be the last time I'll bother you,' before she was found hanged.
Daisy Holmes, 16, was discovered in her room at a centre for homeless youths hours after posting the Facebook note.
An inquest heard that the teenager had been adopted when she was 10 years old after years of abuse and was living at the centre in Hull, East Yorkshire, after her relationship with adoptive parents Carol and Ann Holmes broke down.
She had a history of self-harming and tried to kill herself the year before her death in November.
Her problems were said to have begun when her real dad turned up drunk to see her and called her the wrong name.
On the night she died, she had met up with her boyfriend Jamie West who told the inquest she seemed 'fine'.
He added: "We met at the bus station and that was the last time I saw her. She was happy we were back together - there was nothing to suggest she would take her own life."
But Daisy was found hanging in her room by a night worker at around 9pm.
Social worker Angela Smerdon told Hull Coroner's Court the youngster had also been 'angry' with Jamie because he had been seeing another girl and had felt 'let down by everyone'.
But she added: "I didn't think she intended on taking her own life."
Daisy's health visitor also told how the Army cadet, who dreamed of being a Forces medic, had suicidal thoughts.
Carol said: "We want children to be able to talk to each other about their feelings and get them out in the open."
Assistant coroner Rosemary Baxter gave a narrative verdict, saying: "Daisy was found hanging. She was cut down and taken to hospital where she was pronounced dead."