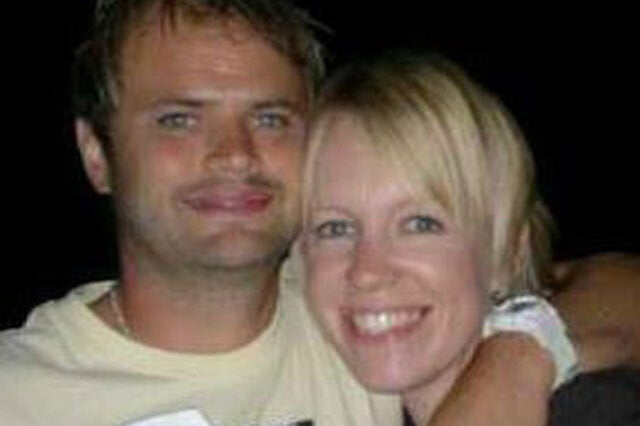 A terminally ill mum begged her council to let both her sons attend the same primary school - but had her request denied because she lives 100ft outside of the catchment area.
Michelle Amey, who has cancer, fears her family will struggle to cope with the strain of doing two school runs every day.
Her eldest son, nine-year-old Charlie, already attends Mudeford Junior School in Christchurch, Dorset.
Her younger son George, six, currently attends the attached infants' school, but despite appeals to Dorset County Council he will not be allowed to move.
Instead he will be forced to attend Somerford Primary School, which is even further away from the family's home in the town.
Michelle and her husband Stuart, who are both 37, fear the boys' 'extremely close' relationship will be but under strain if the two are separated.
She told her local paper: "George and Charlie support each other, they're there for each other a lot.
"They're aware of my illness and symptoms and are very sensitive at the moment. I can't face putting George in another school. He would be devastated."
Michelle said she is forced to struggle on buses and on foot to do two separate school runs with deteriorating health.
She became ill shortly after George was born in 2008 and doctors confirmed a mole on her leg was malignant melanoma. It then spread to her groin and she required surgery and radiotherapy.
But the cancer has now spread to her brain, kidneys, lungs, liver and lymph nodes and since falling ill she has had four brain tumours removed, which means she cannot drive.
An appeal hearing with an independent panel dashed the Ameys' hopes of her 'extremely close' boys being able to attend the same junior school.
The parents plan to write to Education Secretary Michael Gove to ask him to intervene and allow their sons to attend school together.
Michelle said: "It's just very, very difficult. I am fighting for my life but I am determined to fight for the boys to be together.
"Sometimes I can't walk, I have severe joint pain and nausea - the symptoms are similar to chemotherapy.
"I don't know when they are going to strike so the boys are like my little carers. They've had to grow up a bit quickly which is quite sad."
A spokesman for Dorset County Council said: "While we are unable to comment on individual cases, we can confirm that there was a recent appeals committee which reviewed several cases.
"The county council presented its case that Mudeford Junior School cannot take more than 33 children in each of its Year 3 classes entering in September 2014.
"Each family at the appeal presented their case for exceptional circumstances. The panel reviewed and made the decision that this particular case has been dealt with by Dorset County Council appropriately.
"We have been very sympathetic to this case. Those involved have gone beyond what is required to assist and support the family and we will continue to work with them."