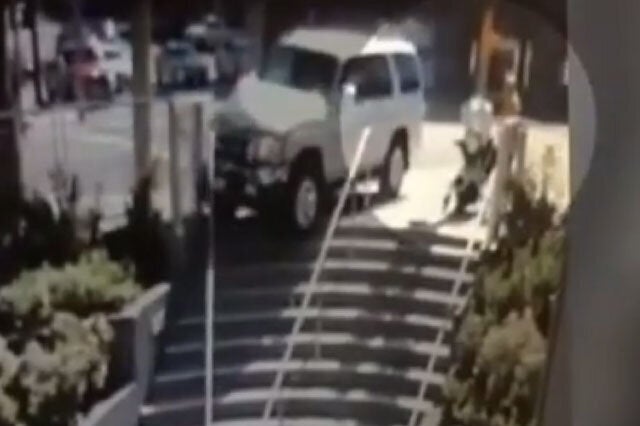 This is the terrifying moment a mum and her baby are almost mown down when an out-of-control car hurtles towards them.
The mother and child in a pram were out for a stroll in San Francisco when two cars crashed into each other.
The dramatic impact, captured on CCTV, sent one of the vehicles hurtling towards the pair as they crossed some outdoor steps.
Story continues after video
The white SUV barrelled sideways then mounted the pavement, missing the mum and baby by inches.
The quick-thinking woman managed to pull the pram out of harm's way just as the car slams into the handrail.
Both of the male adult drivers were taken to hospital.