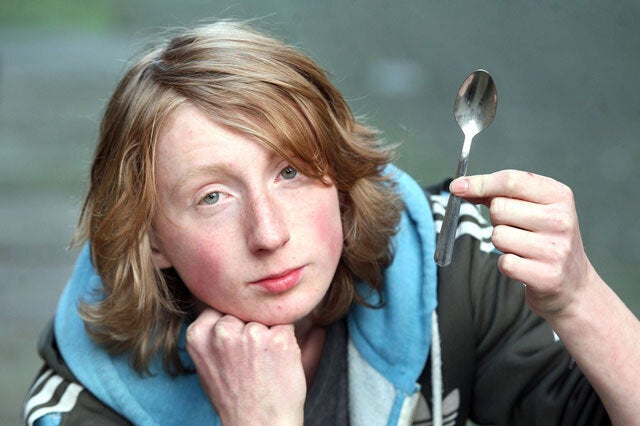 Tesco has apologised after a member of staff stopped a 16-year-old boy buying teaspoons – because he wasn't old enough!
Schoolboy Liam Whelan had gone to the store for his stepmum Yvette, 46, after losing all her spoons.
He tried to buy three 57p packets of spoons using a self-scan checkout but the till told him they were 'age restricted'.
And when a member of staff came to assist the teenage college pupil, they insisted he could not buy the items without ID.
Liam had to leave the supermarket in Haslingden, Lancashire, without the cutlery.
He told his local paper: "I scanned them in and the message came up. I asked one of the staff if they could help me and they said there was an age restriction on it. I gave him my provisional licence and they said I needed to be 18.
"It was horrible, everybody was watching. I had to do the walk of shame out leaving without any teaspoons.
"I just left them there I didn't put them back, I wasn't hanging around for any longer, it was just embarrassing.
"It wasn't ideal that I was only buying spoons and then this happened - with them saying I wasn't even old enough to buy them. I haven't been back since."
A spokesman for Tesco said: "We do include a till prompt for proof of age on our self-service tills for some items.
"We ask our colleagues to use their judgement as to whether this should be applied. In this instance this was not followed and we apologise to our customer for any inconvenience caused."