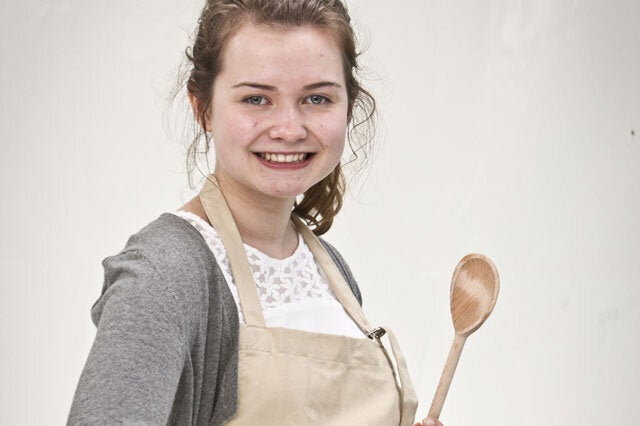 A 17-year-old schoolgirl is going to battle it out for the Great British Bake Off crown when it returns to our screens next week (August 6).
Year 12 pupil Martha Collison was sitting her AS levels at the same time as competing to become the youngest ever winner of the hit BBC cookery show.
The Head Girl at Charters School in Sunningdale, Berkshire, said: "I may be in school, but my head is always in the kitchen."
The teenager was selected from thousands of applicants and will be up against rivals including a former Merchant Navy man, a barefoot runner and a part-time beekeeper – as well as 69-year-old Diana, the oldest ever contestant.
Martha told her local paper: "I am so incredibly lucky to have had the amazing opportunity to be on The Great British Bake Off.
"Never in a million years did I expect to get through the auditions, let alone onto the programme! It has been the best experience of my life and I have loved every minute of it.
"I'm so grateful to the school for allowing me to participate and for all the support they have given me over the last few months; I'm excited and terrified in equal measures for you all to watch the series."
Filming for the series, presented by Mel Giedroyc and Sue Perkins and judged by Mary Berry and Paul Hollywood, has taken place over the last few months.
Richard Pilgrim, co-headteacher at Charters School said: "We are all so proud of Martha's selection for such a prestigious competition.
"She has developed an extraordinary talent over the last few years, as well as a charming character. I think she will be hugely influential in encouraging thousands of other young people to participate in a baking revolution!
"We can't wait to see how she progresses."
The series starts on Wednesday, August 6, at 8pm on BBC One. There will also be a spin-off show called Extra Slice on BBC Two.
See who Martha is competing against in the gallery below...