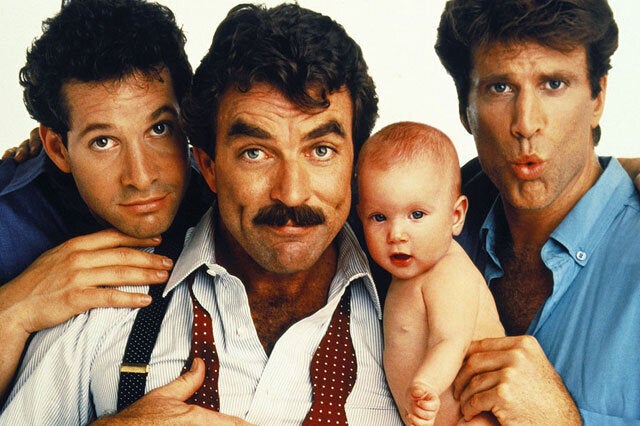 The twin girls who starred alongside Tom Selleck, Steve Guttenberg and Ted Danson in 80s classicThree Men and a Baby have spoken about playing baby Mary.
Lisa Blair and Michelle Blair Ontonovich were just four months old when they took on the starring role in the movie about three bachelors whose lives are transformed when a baby is left on their doorstep.
Since starring in the highest grossing movie of 1987, the identical twins have shied away from the lime light, but they appeared on the Today show on June 16 to speak about their defining role.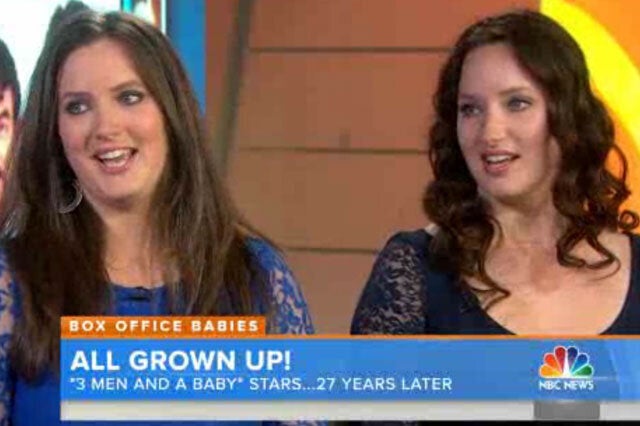 Now 27, Lisa and Michelle revealed that as children they were unaware of their fame:
"When we were little, it wasn't a big deal to us at all," said Michelle, who now works in insurance and has a five-month-old baby of her own. "I think it was when we became teenagers and people started coming up to us a lot more."
"And asking us for our autograph and everything," added Lisa, who works in customer service.
Lisa and Michelle's mother, Geriann, explained that her daughters' casting was 'a bit of a fluke.'
"I was just bored at home on maternity leave, and I heard about this casting call," she said. "I thought it was just a scene in a movie."
Just a few weeks later Geriann received a call from Star Trek actor Leonard Nimoy, who directed the film, and the rest - as they say - is history.
Lisa and Michelle were too young to remember their time on set, but the experience was full of memorable moments for Geriann - like the time Lisa soaked Tom Selleck during a publicity photo shoot with Annie Leibovitz.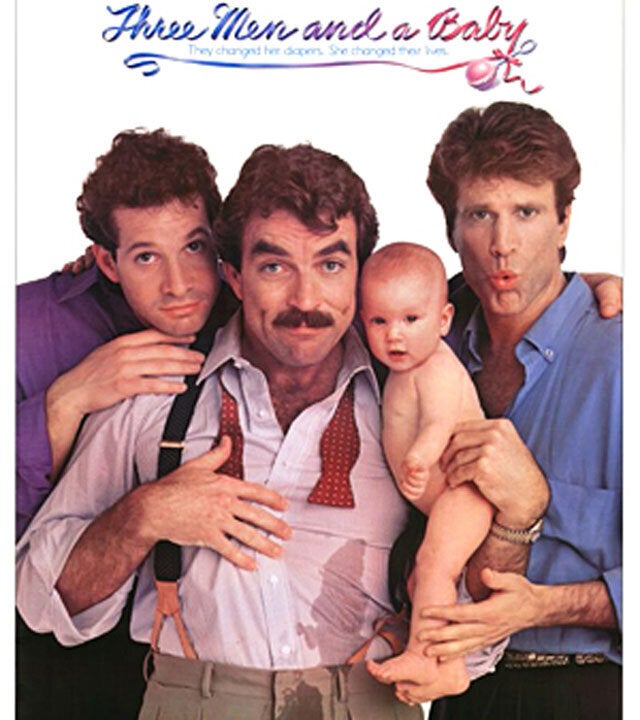 Geriann recalled how Tom Selleck was nervous as he held a diaper-less Michelle.
i
They took the baby's diaper off and he looked over at me and he said, 'Is this safe?' and I said, 'Oh, I don't know.' And then, there she goes, sure enough! So that was a real shock. That wasn't water, that wasn't staged.
i
Not to be outdone, Lisa also decided to take a method acting approach during a scene in which baby Mary wees on Tom.
During filming, Nimoy had intended to use rubber tubing attached to Lisa to spray Tom with water and make it look like she'd had an accident. But when the contraption failed to work properly, Lisa did it on her own, right on cue.
'Leonard Nimoy looked at me and said, 'That's what good actresses do!'' recalled Geriann.