Justin Ross Harris forgot to drop his 22-month-old son Cooper off at nursery before he went to work. Cooper was left strapped in his car seat for eight hours as temperatures crept up to 55°C.
Mr Harris, 33, didn't realise his mistake until he got back in the car to drive home and noticed Cooper was still in the back, unresponsive.
When he realised what had happened, he immediately pulled into a shopping centre car park and desperately attempted to revive his son, but it was too late to save him. Local news outlets are now reporting that he has been charged with murder.
The incident took place in Atlanta, Georgia, where temperatures rose to over 30°C on the day of the tragedy. Police estimate the temperature within the car could have been as high as 55°C.
Eye witness Dale Hamilton told CBS of the moment Mr Harris realised his fatal mistake:
"He hopped out of his car. I didn't know what he was doing at the time," said Hamilton. "He pulled him out of the car seat, laid him on the ground and was trying to resuscitate him."
Bystanders rushed to help, but their efforts were in vain. Cooper was pronounced dead.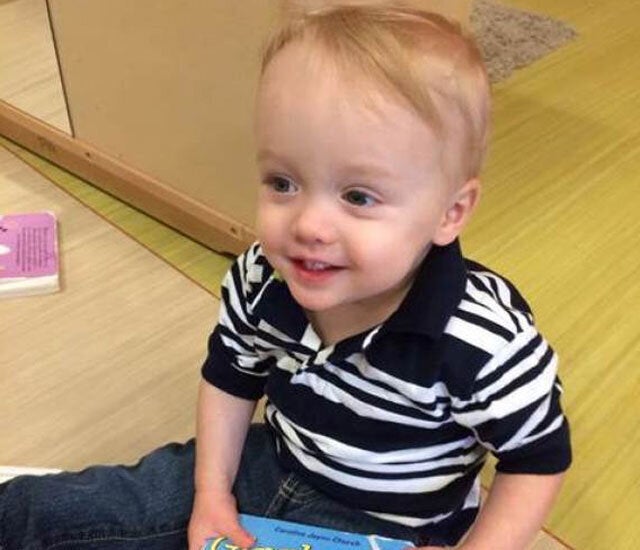 Police confirmed that Mr Harris had to be physically restrained when it became clear that the child could not be saved.
i
"He was constantly saying, 'What have I done, what have I done?'," Hamilton recalled, saying it was 'hard' to watch the heartbreaking scene unfold.
i
Local news accounts of opinion within the community show a mixed reaction, with some expressing sympathy for what appears to be an honest, if incredibly destructive, mistake.
Luckily, in that instance one of the man's colleagues spotted the distressed child and he was rescued after two hours.