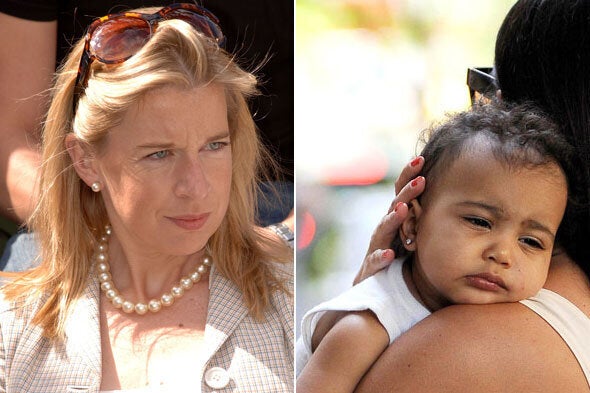 Katie Hopkins appears to have forgotten the old adage 'pick on someone your own size' and has turned her sharp tongue on one-year-old North West.
Rent-a gob Katie, 49, tweeted a picture a sleepy Nori along with the caption:
​These comments proved to be a step too far even for some of Katie's Twitter followers who usually enjoy her attention-grabbing jibes, with one branding her a 'baby bully.'
This isn't the first time poor Nori has been subjected to a few harsh words. Earlier this year comedian Joan Rivers 'joked' that she was 'desperately in need of a waxing'.
Then in February, a new nickname for Nori started trending on Twitter. #Ignori was bandied about as a dig at Kim who had been posting photos of herself and Kanye without their daughter.
Kim was quick to hit back, branding her Twitter critics ignorant, and we're sure she would have a few choice words in store for Katie if they were to ever meet!