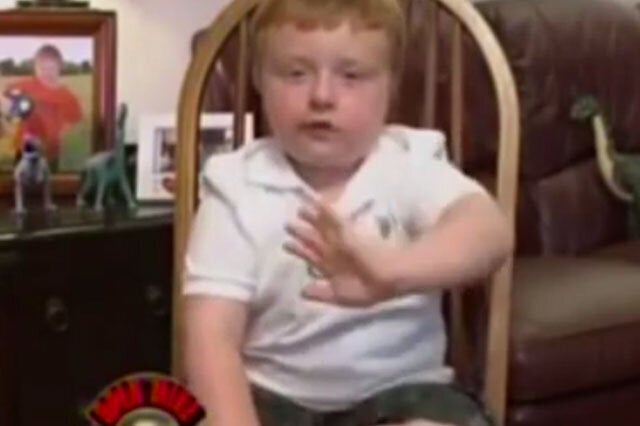 Noah Ritter – the five-year-old known as the 'Apparently' kid after he charmed viewers with his oh-so-serious TV interview – had America smiling again when he appeared on a daytime chat show.
The boy, from Pottstown, Pennsylvania, became an instant star with his live TV interview last Friday on the opening day of the Wayne County Fair because of his fondness for the word 'apparently'.
A video of his interview has attracted more than 3 million views – and led to TV stations clamouring to hear more from the earnest chap.
So on Wednesday, Noah appeared on breakfast show