The little girl – born at the beginning of April – is called Minnie Blossom. As in mouse.
Rachel announced Minnie's name on her official website with a message and fun photo.
The message read: "Introducing Miss Minnie Blossom Bourne. The pitter patter of (tiny) feet all 8 of them! Bursting with love xx"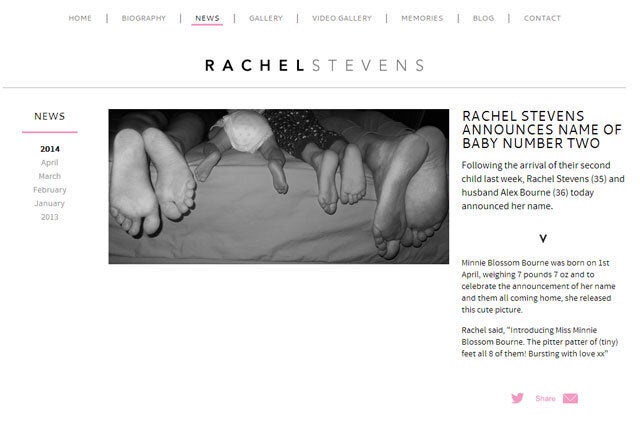 Rachel also revealed Minnie was born weighing 7lb, 7oz.
According to our baby name finder, Minnie is of French origin, and is a form of Willamina. Blossom is of English origin, meaning 'fresh'.
Rachel and husband Alex Bourne are also proud parents to Amelie, three.
Alex announced Minnie's arrival on April 2 with the tweet: "Delighted to announce the safe arrival of our gorgeous little girl! @MsRachelStevens and baby both really well. Amelie happy and 'cited."