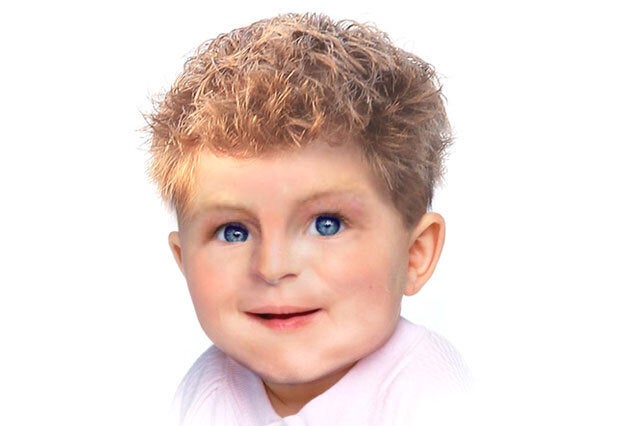 Rumours abound that Prince Harry and Cressida Bonas will soon be announcing their engagement, and as we well know from recent history with the Duke and Duchess of Cambridge, as soon as the ring is on Cressida's finger, the speculation about whether she is pregnant will begin.
Keen to get ahead of the rumour mill, graphic artist Paul Dobson has already mocked up an image of what Harry and Cressida's future child may look like - and it's a little alarming to say the least!
The boy has his mother's blue eyes and his father's lips and ears. His father's firey red hair has been tapered to a softer strawberry blonde by Cressida's genes.
The image was commissioned by findmeagift.co.uk, as they felt it would be amusing to see what a new addition to the Windsor family tree could look like.
The picture is every bit as unsettling as the mock ups created of Prince William and Kate's children, before Prince George was born.
So, Harry and Cressida can take some solace in the fact that George turned out to be far cuter than anything imagined by geneticists or forensic artists.