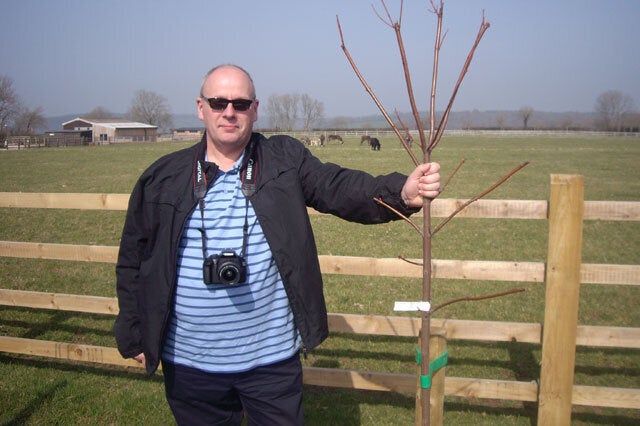 A widowed dad lost six stone in less than a year because he feared his teenage son would be left orphaned.
Gerald Charles, 53, was devastated when his wife Carol died of cancer at the age of 45.
The tragedy forced the 18st father to start thinking about his health and what would happen to his 14-year-old son Edward if anything happened to him.
So he decided to bin the chips, cakes and takeaways and join WeightWatchers.
Gerald, who also has a 21-year-old son called Chris who has left home, said: "I didn't like the idea of Edward being an orphan and that was my inspiration.
"I'd look in the mirror and grumble like everyone but it was only when it occurred to me I was damaging my body that I stopped.
"I wanted to be around a lot longer for my family so I decided to do something about my size." Gerald said it was his wife's death that really inspired him to change.
Carol, who did not smoke, was diagnosed with cancer of the tongue in 2002. She had radiotherapy and went into remission but the cancer returned in 2011. It spread to her throat, mouth, shoulder and neck and despite chemotherapy she died in early 2012.
Gerald, from Hereford, said: "After my wake-up call I have changed my lifestyle completely.
"I have followed the diet to the letter and I cut back on bread, cake and all the things I really loved.
"I bought myself an exercise bike and do about 25 kilometres a week on that.
"Since losing weight I have far more energy and don't seem to flag at the end of the day.
"I have a lot more confidence and generally feel so much better."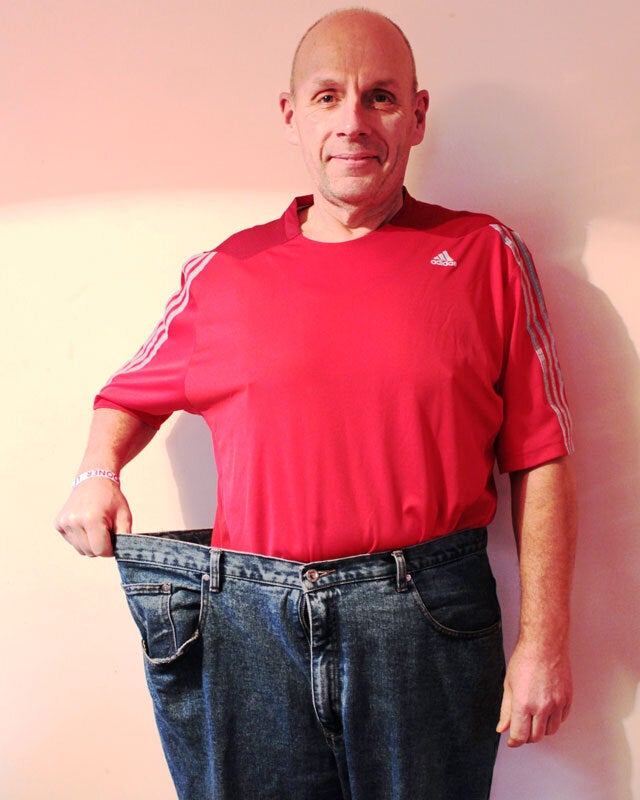 Gerald, who now weighs a healthy 12st 8lbs, added: "The biggest help to me was being so positive in what I wanted to achieve, which is being around a little longer for my family."