THIS COMPETITION HAS NOW CLOSED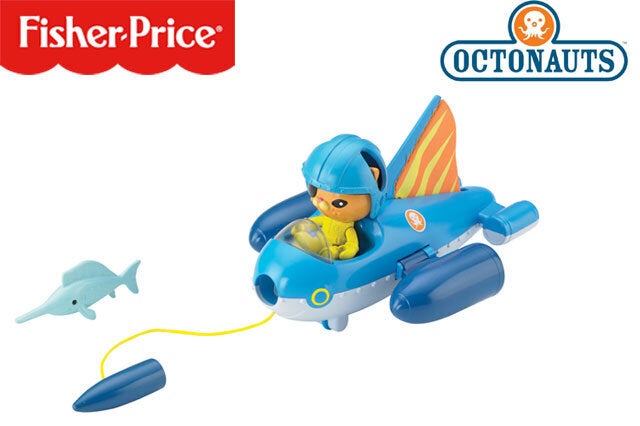 THIS COMPETITION HAS NOW CLOSED
When there's trouble under the sea, the Octonauts dive into action! With his Gup R ship Octonaut Kwazii is ready for any rescue mission.
The Gup R is a super-speedy Gup inspired by a sailfish - the fastest fish in the ocean.
Featuring a rescue buoy that can be deployed - simply press down on the windshield to watch it launch. The pop-up dorsal fin and wings lower for hydroplane mode ensuring the Gup moves as fast as a sailfish.
For undersea rescues, children can push the wings down to see the sail pop up. Or if the adventure takes place on land, the Gup R's wheels allow it to cruise smoothly and speedily across the floor.
10 lucky winners will each receive a Octonauts Gup R Sailfish toy from Fisher-Price worth £18 (suitable from three years). For your chance to win, enter your details below before 10am on June 13.