Hurrah! March is here and spring is officially coming. Think sunny climes and fresh new updates on the fashion and beauty scene.
What better way to make your month than by bagging a selection of gorgeous goodies in the MyDaily desk sweep competition? Just check out this line up of gorgeous giveaways from Clarins, The Body Shop, Neal's Yard and MadBeauty.com we've got lined up to give one lucky lady...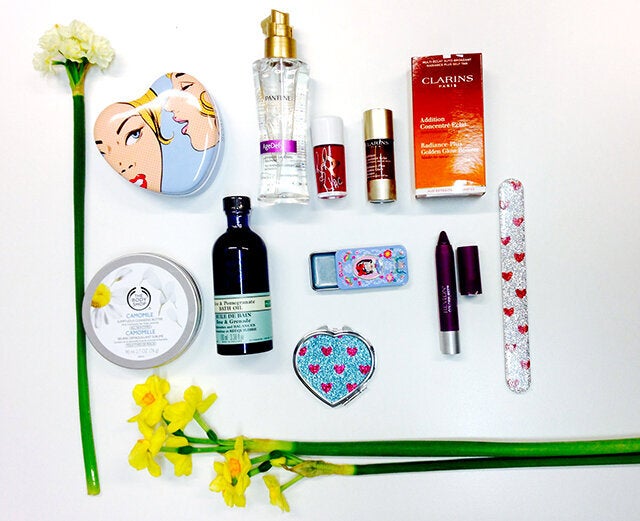 All you need to do to enter is follow us on Twitter and Tweet us the answer to the question below:
Which high street retailer has launched its first ever wedding dress?
The MyDaily Desk Sweep is live now until 5pm on Friday 21 March 2014 so get Tweeting us your answers and make sure you use our competition hashtag too: #MyDailyDeskSweep...
Need a cheeky clue? Click right this way and p.s here are the full terms and conditions. Goodluck ladies!