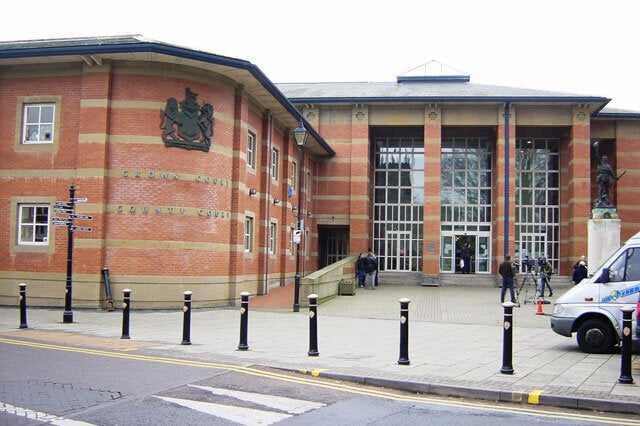 A 54-year-old woman has gone on trial accused of stealing over £100,000 from her 88-year-old mother, who was evicted from her home after her daughter allegedly cancelled her rent payments and blew an astounding £34,000 on a bingo habit.
Abbi Kinsella's mother, Margaret Bowyer, sold up the family home three years ago and moved in next door to her daughter. She had more than £100,000 in the bank from the sale, but now her daughter stands accused of blowing through the savings and leaving her homeless.
Kinsella, of Tamworth, Staffordshire, allegedly transferred £61,000 of her mother's money into her own bank account, as well as making 244 cash machine withdrawals with her mother's bank card, totalling £38,000.
She maintains that some of this money was payback for loans and gifts from Bowyer to Kinsella's daughter. The rest, she told the hearing at Stafford Crown Court, was money which she accessed to give to Bowyer in cash.
i
When asked by her defence counsel if she had stolen money from her mother or acted dishonestly towards her mother's finances, she answered 'no' to both questions.
i
Questioned about the payments to Sun Bingo made using her mother's bank card, Kinsella told the court that she had done so with her mother's permission after her own card wouldn't work on the website.
Prosecutors have also claimed that Kinsella cancelled Bowyer's rent payments, leaving her mother - who was too ill to appear in court - 'penniless and on the streets'.
Kinsella's defence argues that she paid her mother's landlady £6,000 in cash but failed to retain receipts for the payments. She argued that she had advised her mother to withdraw money for her rent payments before she was evicted, but that Bowyer had chosen not to do so.
""I have no idea what she did with the money," Kinsella said in her defence. "With my mother, if I had started asking questions, she would say 'that's my business'."
She admits lying to her brother about their mother's bank account, but denies four charges of theft.