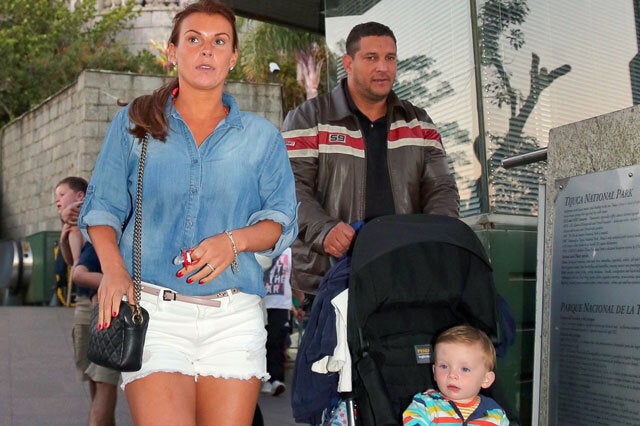 Coleen Rooney treated her sons Kai and Klay to a trip to see Rio's famous Christ the Redeemer Statue to give them something special to remember after England's woeful World Cup exit.
Coleen, 28, took Kai, four, and Klay, one, to the 120ft tall monument – famous for its outstretched arms – though, unfortunately, it's a bit late for divine intervention now!
The family is preparing to return home after England striker Wayne's final match against Costa Rica tomorrow (Tuesday).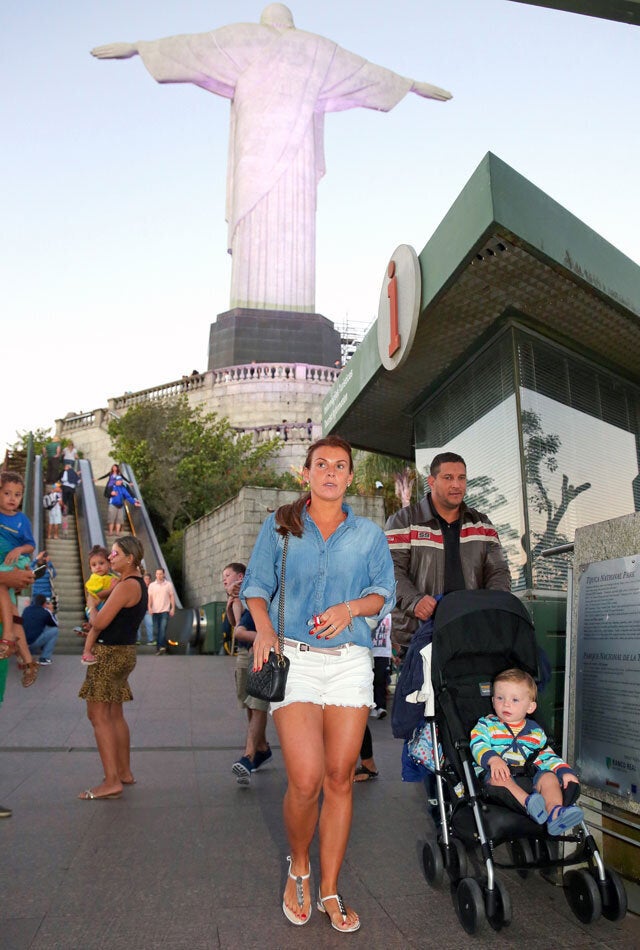 Coleen, her sons, plus brother Anthony and parents Tony and Colette McLoughlin spent an hour taking pictures of the panoramic view.
At one stage, an Argentinian jokingly fan-posed behind them in the famous arms-outstretched pose.
Coleen and her children arrived in Brazil to watch England's second match, where they lost to Uruguay. The mum-of-two hit back at critics on Twitter who said she shouldn't have 'dragged' her family around the world for 'another holiday'.
Coleen responded with the tweet: "Why are people so thick!!! so we can support and see our daddy/husband."
Following the Uruguay match, which saw Wayne score, Coleen tweeted: "Gutted with the score, but so pleased @WayneRooney scored and his boys were here to see it!!"