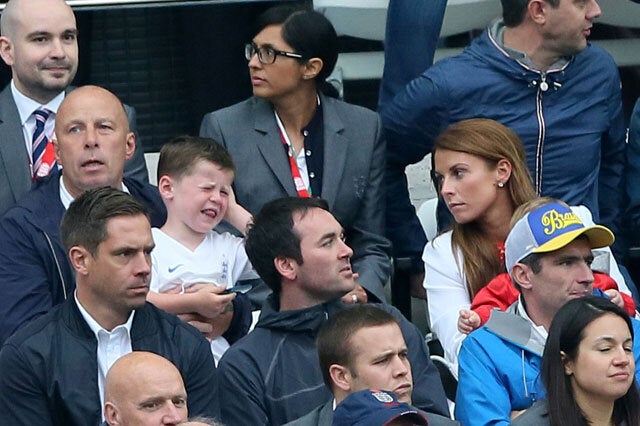 Little Kai Rooney couldn't hide his despair as England lost to Uruguay last night – despite his dad Wayne scoring a goal.
Four-year-old Kai sat on his granddad Tony's knee in the Sao Paulo stadium as he watched his dad with mum Coleen and little brother Klay, one, seated close by.
But despite seeing Wayne score his first ever World Cup goal, they and millions of other fans both in Brazil and back home were left disappointed to the point of tears.
Better get used to it, son: this is all part of being an England fan!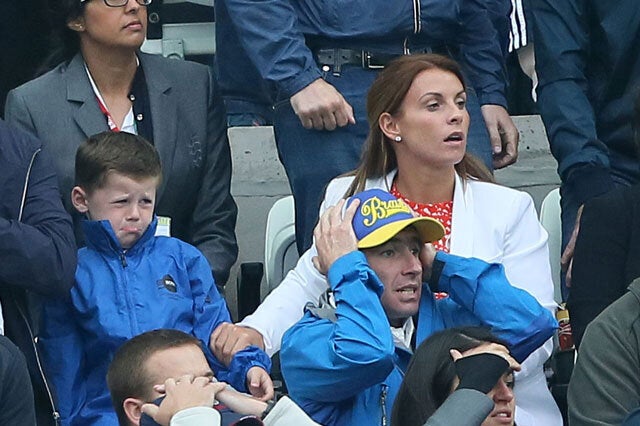 After losing their opening game to Italy, England are now rooted to the bottom of Group D following Liverpool striker Luis Suarez's two goals in Sao Paulo to give Uruguay a 2-1 win.