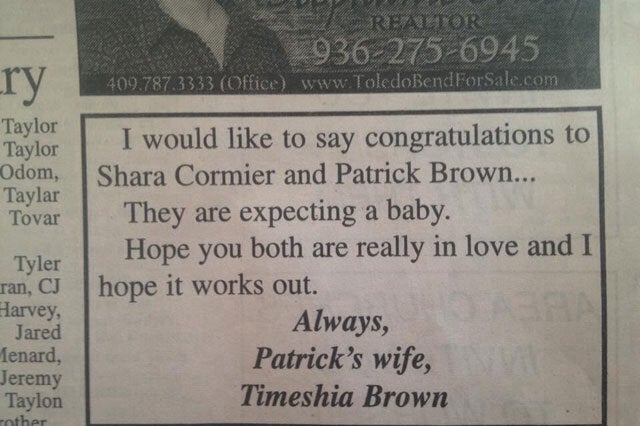 A wronged wife has taken revenge on her husband and his pregnant mistress by shaming them in a (presumably) sarcastic classified ad.
The listing offers Patrick Brown and Shara Cormier congratulations on the news they are expecting a baby together – signed by Brown's wife Timeshia.
It reads: "I would like to say congratulations to Shara Cormier and Patrick Brown. They are expecting a baby. Hope you both are really in love and I hope it works out. Always, Patrick's wife, Timeshia Brown."
It's unclear where and when the ad was published, although it appears the parties involved could be from an area in Sabine County, Texas.
An image of the advert was uploaded to social news sharing site Reddit by user kavien, who says thhe picture was being shared on Facebook.