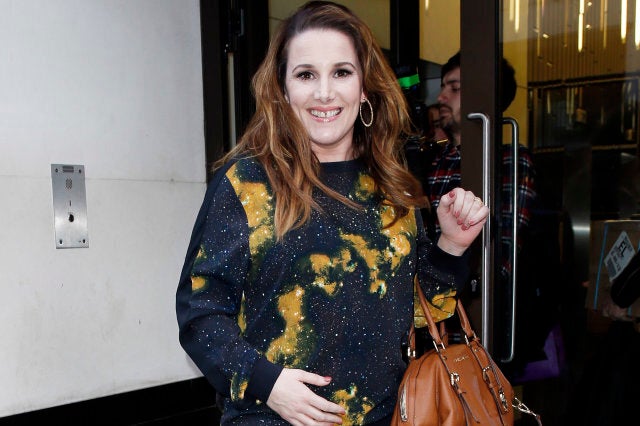 X Factor winner Sam Bailey is terrified of losing her unborn baby, after she miscarried her now five-year-old son's twin.
Just last week the 36-year-old singer and her husband Craig announced their joy at discovering she was pregnant with their third child, after taking a pregnancy test in a local Asda.
However, the couple's happiness has been dampened by a fear that Sam could lose the baby.
"When I found out I was pregnant it was a shock to us both," the Skyscraper singer told The Sunday Mirror. "I was happy, but there was that worry that I was going to miscarry again."
Sam and Craig have an eight-year-old daughter, Brooke, and five-year-old son, Tommy. Early on in her second pregnancy Sam miscarried a baby, which would have been Tommy's twin.
"I'm scared every day that I'll lose the baby," she said. "It's a horrible feeling so I need reassurance. I've been there before and I know how hard it is."
To ease her nerves Sam is monitoring her baby's progress through weekly scans at a private clinic. She said:
i
When I heard a heartbeat the first time it was a massive relief.
i
So far Sam has had three scans and is due to have another this Wednesday. She has shared a picture from one of the scans on Twitter.
Despite her understandable nerves, Sam is determined not to let her fears get the better of her. She still plans to take part in the X Factor finalists' arena tour, but she has taken sensible precautions and asked for the dance routines to be altered to ensure she doesn't harm her baby.
"I'm pleased that everyone has been so supportive, but if I was made to chose between a baby and my career of course I would chose the baby," she admitted. "My family comes first - and I can't wait until there are five of us."